Primary 2 Chinese Tuition:
The Best P2 Tutors in Singapore
MindFlex boasts of the most qualified P2 Chinese Tuition in Singapore. With years of experience, our P2 Chinese Tutors are well-equipped with the right skills and teaching methods, and are able to effectively help to boost P2 students' Chinese language skills and grades.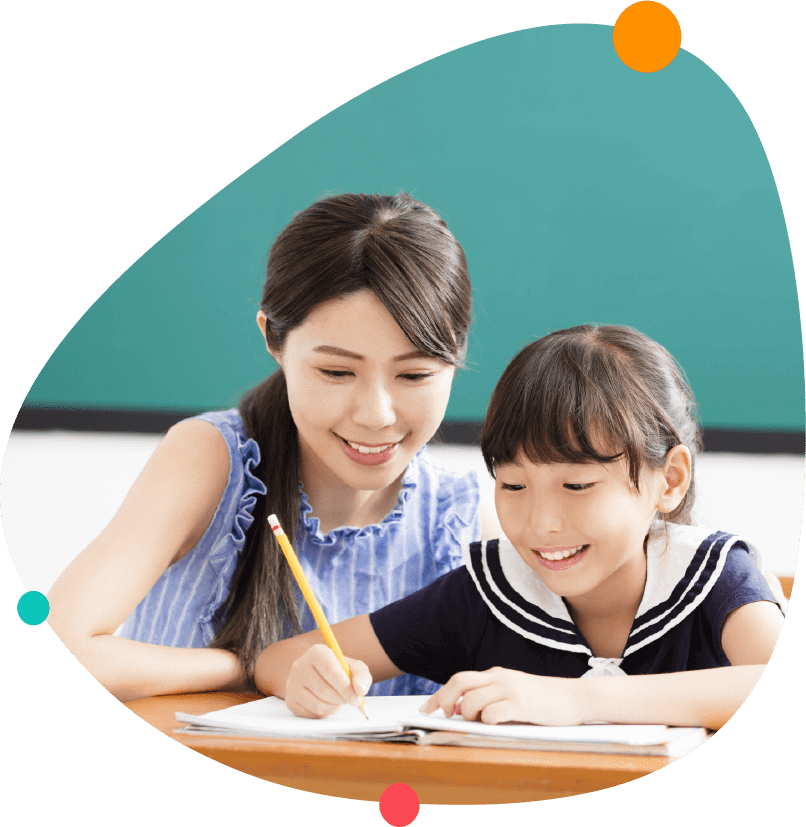 Importance of Primary 2 Chinese Tuition
Primary 2 Chinese is extremely crucial and students should aim to do well in the subject and build a strong Chinese foundation as early as possible, which is why most parents invest in high quality Primary 2 Chinese Tuition in Singapore. 
Furthermore, in recent years, learning Chinese is more than just a school subject, and a good grasp of the Chinese language can serve to be an advantage for Primary students in the future.
Evidently, having Primary 2 Chinese Tuition in Singapore is definitely a worthwhile investment for Primary students who are struggling with the Chinese subject, or for those who'd like to get an edge over their peers.
Free Request For Primary 2 Chinese Tutor
How Much Does Primary 2 Chinese Tuition Cost
Here in Singapore, P2 Chinese Tuition is usually in the $100-$200 range for tuition centre group lessons, but can easily go up to $400 or more for more reputable and high quality tuition centres. Similarly, for private 1-1 tuition, rates start from $25 per hour, but can go up to $60 or more depending on the experience and qualifications of the tutor.
Outline of Primary 2 Chinese Tuition
Advanced Understanding of Stroke Understanding
Mastery of Basic Character Writing
Increased Understanding of Various Vocabulary
Advanced Speaking and Reading Skills
Advanced Conversational Skills
Advanced Identification of Words and Meanings
Challenges Faced By Primary 2 Chinese Students
Inability to Write Characters 
The Chinese language is a particularly difficult one to learn due to the immense amounts of different strokes, characters etc. that students have to master. At Primary 2 level, most students have just gotten used to learning Chinese in such a fast-paced environment, and might still be struggling with learning how to write the Chinese characters they are required to learn.
With a Primary 2 Chinese Tutor, however, they will be able to provide repeated practices in order to guide Primary 2 students in learning how to write the required Chinese characters well. This can be through repeated Spelling practices or other techniques targeted towards the student's learning style.
Inability to Read Well
Students might not be able to read Chinese characters well due to a lack of exposure or practice. This is an extremely common problem across students of all levels, not just exclusive to Primary 2 students. However, at lower Primary levels, students face an even tougher time trying to read characters (especially without HanyuPinyin) as these characters might just look like foreign words to them, and are unable to process how to discern and break them down in order to understand them.
With Primary 2 Chinese Tuition, students will receive targeted help and dedicated guidance. Additional help is extremely crucial for students in ensuring that they get a dedicated amount of time every week to improve and practice.
Making Careless Mistakes
Especially in Maths, many students often make careless mistakes due to calculation errors or oversight of the question. This results in the unnecessary loss of marks, thus preventing students from scoring well in the subject. 
However, this problem can be mitigated with enough understanding of the content as well as sufficient practice of test papers to get students prepared in an examination setting. At MindFlex's Best Primary School Maths Tuition, our qualified tutors will ensure that students are adequately prepared with the relevant knowledge and skillsets to prevent making careless mistakes in the future.
Unable to Complete Paper on Time
A common challenge many Primary School Maths students face is the inability to complete their Maths paper on time either due to hard-to-solve questions or poor time management. This is often due to the root problem being the lack of practice on test papers. 
At MindFlex Primary Maths Tuition, our Maths Tutors will ensure that students have sufficient practice in doing past year Maths papers and that they are adequately prepared to complete the paper on time. That way, students will be able to maximise their time and do well for the subject.
Why You Should Engage A Primary Maths Tutor
1. Help Students Clarify Doubts
At Primary 2 level, students might still be extremely shy and unwilling to clear their doubts in class, in front of all their peers. Furthermore, given the hectic schedules of their school teachers, finding additional time to help students might be tough. Hence, students might leave lessons with a lot of doubts with no place to clarify their misconceptions.
With a Primary 2 Chinese Tutor, however, they will provide 100% attention and guidance to students, allowing them to clarify any doubts or misconceptions that might arise. Furthermore, with a private 1-1 setting, students can also clear any doubts as they arise without needing to wait till after lessons to get their questions answered.
2. Help Students Master Stroke Writing
Stroke writing is one of the fundamentals that Primary 2 Chinese students have to master. However, with the fast-paced curriculum, students might not be able to grasp the concepts fast enough, resulting in a weak foundation.
By engaging a Primary 2 Chinese Tutor, students will be able to ace their stroke writing and build a strong Chinese foundation due to the tutor's close guidance and targeted curriculum. With a Primary 2 Chinese Tutor, the students will also receive personalised help, and tutors are also able to clear any misconceptions and correct students immediately – effectively providing immediate feedback that will be extremely beneficial for students.
3. Train Chinese Conversational Skills
For Primary 2 students who are not constantly exposed to the Chinese language at home, they might not be able to properly speak in proper Chinese intonations, expressions or tones. This might result in their Chinese conversational skills becoming subpar, even if they are able to recognise words or write fluently. This is because speaking involves large amounts of repeated practice in order to internalise the various tones, expressions and intonations used.
Having a Primary 2 Chinese Tutor will come in handy as students will be trained on Chinese conversational skills, without the pressure they would have in school in front of all their peers. With a more private setting, students will slowly be able to build up their confidence and train their Chinese conversational skills.
4. Aid Students with Vocabulary Skills
Most Primary 2 students find it difficult to understand the large amounts of Chinese vocabulary required due to their lack of exposure and practice. Furthermore, students might not have the correct resources to help them with their Chinese vocabulary understanding, resulting in them becoming increasingly weaker at the Chinese language as they advance to Primary 3 and above.
Hence, engaging a Primary 2 Chinese Tutor might be beneficial in this aspect as the experienced tutor will be able to guide students in understanding the Chinese vocabulary required for their syllabus. A Primary 2 Chinese Tutor will also be able to go at the student's pace and adjust their teaching methods accordingly to suit the student's needs.
What To Look For in A Primary 2 Chinese Tutor
Academic and Teaching Qualifications
When engaging a Primary 2 Chinese Tutor, it is important to select one that has decent academic and teaching qualifications. For example, it might be better to pick a tutor that has graduated from a Chinese related course and has taught for a minimum of 1 year. If you are looking for a more experienced tutor to guide your child, you might also want to look out for tutors who have taught in MOE schools.
Such qualifications are crucial in ensuring that the tutor is qualified enough to teach your child, especially at Primary 2 level when building a strong foundation in Chinese is of utmost importance.
Commitment
It is important to select a Primary 2 Chinese Tutor that is committed, both to teaching and to your child's schedule. Through hiring a committed tutor, you can be more assured of their dedication to teaching your child and ensuring that your child does well in their Primary 2 Chinese examination.
Furthermore, if you are intending to engage the Chinese Tutor on a long-term basis, it will be beneficial to check with them to see if they are willing to follow up with the student up till the end of their PSLE.
Ability to Spot Weaknesses
Since the Chinese language is a skill-based subject, it might be difficult to spot mistakes and weaknesses as compared to other subjects. As such, it will definitely be important to pick a Primary 2 Chinese Tutor that is experienced enough to spot any of your child's weaknesses or mistakes.
While this might be hard to judge, an easier way might be to check on the Primary 2 Chinese Tutor's testimonials from past students and parents. Through reading the testimonials, you'll be able to see if the tutor you are engaging is well-versed with the syllabus and able to help work on student's mistakes.
Patience in Teaching
Teaching Primary 2 students is no easy feat as tutors have to struggle to get their attention as well as to get them to listen and pay attention. Hence, it is important to engage a Primary 2 Tutor that is patient enough.
While this might be difficult to judge or determine at first glance, it might be useful to request for a trial lesson, and through the trial lesson, you can sit in and observe how the Primary 2 Tutor handles the child during the entirety of the lesson.
Testimonials from Primary Maths Students
Si Yu, the tutor that I engaged from MindFlex, has done a good job at teaching my son Benjamin. She always comes to lessons prepared and always has different ways to engage Benjamin. Si Yu also ensures that she tries to push Benjamin beyond what is taught in school, which I really appreciate. 
Jerald Ong (Parent of Benjamin)
P2 Student Student from Mee Toh School 
My daughter's tutor, Tim, has been helpful in engaging my daughter in lessons. She has always dreaded learning Chinese, but Tim is able to make her pay attention through his interesting lessons. She has also made steady improvements in her Chinese grades. Thank you MindFlex and Tim for supporting Amanda's learning!
Sylvia (Parent of Amanda)
P2 Student from Compassvale Pri
I found out about MindFlex through a friend of mine, and MindFlex was quick to recommend various tutors that I could choose from. The tutor I chose, Yu Heng, has been very helpful in my girl's Chinese. Yu Heng is extremely attentive and focuses on helping my girl with her weak areas, and has helped her improve by one band within a few months! Thank you Yu Heng and MindFlex!
Jeremy Kwan
P2 Student from Zhoinghua Pri
Natalie has always been struggling with Chinese, hence I engaged a Chinese Tutor, Zhiyu from MindFlex. Zhiyu is experienced and has helped Natalie with her Chinese language abilities. In the past, Natalie always had such a hard time recognising words and reading passages from her school textbook. Now, with Zhiyu's help, Natalie is able to read passages effortlessly!
Janet Ooi
P2 Student from Townsville Pri
Primary 2 Chinese Video Resources
Engage The Best Primary 2 Chinese Tuition in Singapore
With MindFlex's experienced P2 Chinese Tutors, enjoy quality Chinese education at the comforts of your own homes! With no agency fees and 24/7 customer service, why not make MindFlex your Home Tuition Agency today?
Request for a tutor with MindFlex today!
FREE Test Papers
Available For Download!
MindFlex has specially curated Exam Papers from Top Schools to download & practice. All Levels & Subjects Available.
100% FREE, Updated & Reliable!
Other Primary School Chinese

Pages