IP Chinese Tuition:
The Best IP Chinese Tutors in Singapore
During MindFlex's high quality IP School Chinese Tuition, our dedicated IP Chinese Tutors will help equip students with the skill sets needed to tackle the challenging IP Chinese syllabus. Our IP Chinese Tutors have years of experience and will definitely be able to help students improve.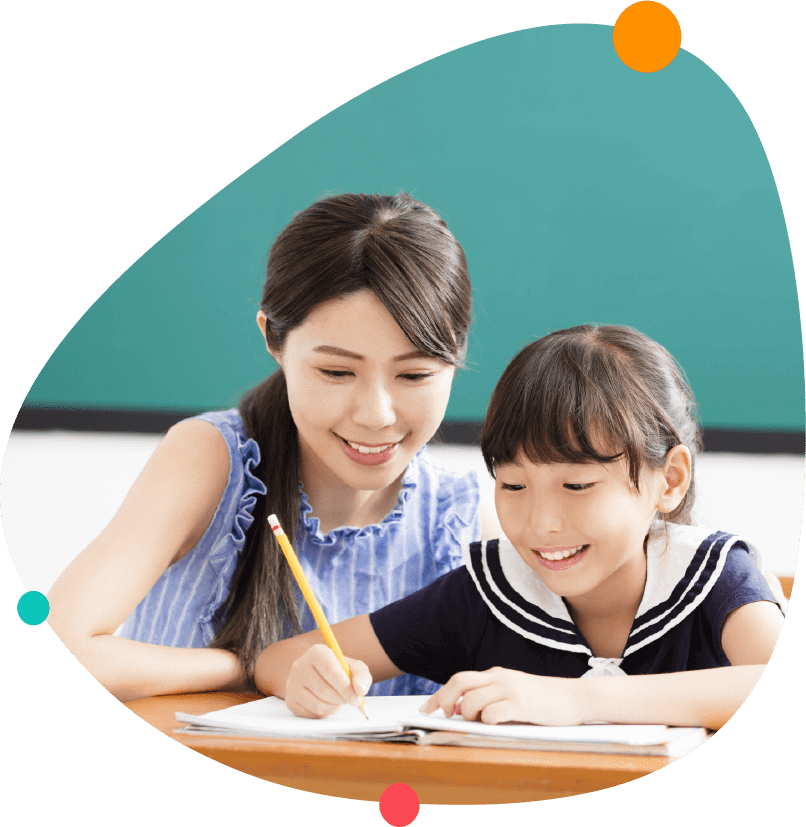 Importance of IP Chinese Tuition
IP Chinese Tuition is an increasingly popular choice for many parents. The IP Chinese curriculum is an intensive 4 year course, where students are expected to get a good grasp of the Chinese syllabus, as well as to take the O Level Chinese examination at the end of the course. 
As such, many parents take it to IP Chinese Tuition in order to help their child do well in the examinations. Even with multiple sources online to help students score well in Chinese Exams, it simply does not serve the same purpose as an experienced and dedicated IP Chinese Tutor.
By engaging IP Chinese Tuition in Singapore, IP students will be provided with the necessary skills to do well in their examinations, allowing them to get a massive edge over their peers.
Free Request For IP Chinese Tutor
How Much Does IP Chinese Tuition Cost
In Singapore, IP Chinese Tuition is highly competitive, with a wide range of rates and credentials available for parents to take into consideration. Group tuition rates usually start from around $160-200 a month, but might be more expensive depending on the centre's credibility and reputation. Similarly, for private 1-1 home tuition, tutors charge an average of $45-$55/hour, but rates might go higher depending on the tutor's experience and educational qualifications.
Outline of IP Chinese Tuition
Mastery in Understanding of Textual Analysis
Mastery in Usage of Various Devices and Techniques in Writing
Ability to Write Well in Various Contexts and Situations
Ability to Evoke Deep Emotions and Meaning in Writing/Speaking
Advanced Understanding of Linguistic Nuances
Mastery in Inference Skills
Challenges Faced By IP Chinese Students
Leap in Syllabus
An unmistakable challenge faced by Year 1 IP Chinese students is the leap in syllabus. Furthermore, the IP syllabus demands holistic education, making the IP Chinese syllabus extremely challenging. This results in a lot of anxieties and unfamiliarity as IP students struggle to get used to the new and competitive environment.
As such, most students will turn to getting an IP Chinese Tutor. By engaging an IP Chinese Tutor early, he/she will be able to identify the student's weaknesses and work on them, allowing a strong foundation to be built early, which will be extremely helpful for the student in the long run.
Stressed Over National Examinations
While IP students need not take O Level examinations for other subjects, they are required to sit for their O Level Chinese examination in Year 4 – which might result in increased stress levels in the months leading up to the examination. Students might find themselves completely unprepared, or are unable to find relevant resources to supplement their O Level Chinese practice.
Hence, a way to tackle this issue is by engaging an IP Chinese Tutor! It will definitely be beneficial to engage a tutor that has taught the IP Chinese syllabus before, as he/she will then know of the various areas to work on. Through IP Chinese Tuition in Singapore, students will be provided with tips and resources in order to help them improve and tackle the examinations.
Unable to Get Strong Grasp of Vocabulary
Getting a good grasp of Chinese vocabulary is a challenging feat for many. IP students are expected to understand large amounts of vocabulary within their 4 year course, most of which might not be directly understandable and might require some in-depth understanding and memory work.
With IP Chinese Tuition, however, students will definitely have an easier time understanding Chinese vocabulary as the IP Chinese Tutors will make sure that students are continuously exposed to large amounts of vocabulary, allowing them to be repeatedly exposed to these vocabulary and thereby, internalise and understand them.
Unable to Write Well
An important aspect of the IP Chinese syllabus is writing, and students are expected to be fluent and exemplary writers, especially for their Chinese Paper 1 component. Apart from the need to be good in their sentence structure, grammar etc., students are also expected to use sufficient literary devices, good phrases, idioms etc. to supplement their literary work – all of which requires large amounts of memory work, understanding and practice.
With a good IP Chinese Tutor, these challenges will be greatly reduced as students will receive step-by-step guidance from their tutor on how to master the basics of writing well. Thereafter, with repeated practice every week during their IP Chinese Tuition, students will definitely master techniques on writing well.
Why You Should Engage An IP Chinese Tutor
1. Ease Students Into IP Chinese Syllabus
The IP Chinese syllabus is vastly different from that of the Primary School and Secondary School syllabus. Students are expected to get an in-depth mastery of various Chinese language skills and content. Furthermore, students are also expected to take the O Level Chinese examinations at the end of their 4 year course, hence students have to work hard and keep up with the rigorous IP Chinese syllabus in order to do well.
It is absolutely essential to get an IP Chinese Tutor early as a strong foundation is key to doing well. With an IP Chinese Tutor, students will definitely have an easier time assimilating into the IP culture and syllabus as the Chinese Tutor will provide dedicated guidance and help whenever any problems arise.
2. Help Students Clarify Doubts

In school, the large class size might make it difficult for students to clarify their doubts or even so much as understanding the lesson content. Furthermore, the large class size also makes it almost impossible for the teacher to give personalised attention to each student. Hence, students might often end up leaving class with a lot of questions.
With an IP Chinese Tutor, however, they will provide 100% attention and guidance to students, allowing them to clarify any doubts or misconceptions that might arise. Furthermore, with a private 1-1 setting, students can also clear any doubts as they arise without needing to wait till after lessons to get their questions answered.
3. Help Students Master Chinese Language Skills

Chinese is an extremely difficult language to master, and students will require large amounts of dedication and practice. This, however, is challenging as students do not usually practice their Chinese language skills outside of school lesson time. As such, without constant exposure to the language, IP students often find it difficult to build on their Chinese foundational skills.
With an IP Chinese Tutor, students will be provided with an extra avenue for practice, allowing them to have a dedicated time slot weekly to practice their Chinese language skills and work on any weaknesses or misconceptions.
4. Help IP Chinese Students Prepare for Chinese O Levels
O Level Chinese is an important examination that IP students have to sit for. Given the high weightage of the examination on students' future, many students will face increased anxieties and worries as the O Level Chinese examination approaches.
With an IP Chinese Tutor, he/she will be able to provide close guidance and support for the student. With an additional pair of hands to help, students will definitely be more at ease during their O Level Chinese preparation, and will be more confident in tackling the examination.
What To Look For in An IP Chinese Tutor
Ability to Help IP Students in Chinese O Levels
Though IP students need not sit for other O Level examinations, they are required to take the O Level Chinese examinations at the end of their fourth year. Hence, it is important to find an IP Chinese Tutor that is equipped with the relevant teaching experience and abilities to help ease students' worries through targeted teaching techniques.
For example, it might be better to find an IP Chinese Tutor that has experience in helping IP students, or have testimonials from IP students who have achieved good grades in their O Level Chinese.
Ability To Spot Weaknesses
Since the Chinese language is a skill-based subject, it might be difficult to spot mistakes and weaknesses as compared to other subjects. As such, it will definitely be important to pick an IP Chinese Tutor that is experienced enough to spot any of your child's weaknesses or mistakes.
While this might be hard to judge, an easier way might be to check on the IP Chinese Tutor's testimonials from past students and parents. Through reading the testimonials, you'll be able to see if the tutor you are engaging is well-versed with the syllabus and able to help work on student's mistakes.
Prior Experience in Teaching IP Students
When engaging an IP Chinese Tutor, it is important to pick one that has prior experience in teaching students of the same level. While it is definitely possible to pick tutors who have taught other similar levels, the best results often come from tutors who have taught the same level and syllabus as the Chinese Tutor would have found specific teaching methods that work for that specific level and syllabus.
Furthermore, by selecting tutors who have prior experience in teaching IP students, they would likely also have relevant IP Chinese resources that they can pass on to your child to help them improve.
Academic and Teaching Qualifications
When engaging an IP Chinese Tutor, it is important to select one that has decent academic and teaching qualifications. For example, it might be better to pick a tutor that has graduated from a Chinese related course and has taught for a minimum of 1 year. If you are looking for a more experienced tutor to guide your child, you might also want to look out for tutors who have taught in MOE schools.
Such qualifications are crucial in ensuring that the tutor is qualified enough to teach your child, especially at IP level when building a strong foundation in Chinese is of utmost importance.
Testimonials from IP Chinese Students
I started having Chinese Tuition with Mdm Ang when I was in Sec 1 and she has helped me understand the Chinese lessons in school much better! Mdm Ang was an ex-IP teacher, so she has a good understanding of the IP Chinese syllabus, making her lessons more enriching and helpful. Through her helpful lessons, I have consistently been doing well in my Chinese exams.
Natasha Ng
IP Student from CHIJ St. Nicholas Girls' School
Mdm Ang, my Chinese Tutor, has been very helpful for me. Her lessons are always extremely useful and she will always provide her own collated resources to supplement my learning. When marking my work or looking through my schoolwork, Mdm Ang will always give feedback on where I can improve, which has definitely helped me improve a lot!
Ashley Koo
IP Student from Raffles Girls' School (Sec)
My Chinese Tutor, Mr Poh, has helped me so much! I started lessons with him in Sec 2 after doing poorly for my exams, and Mr Poh was very efficient and helped me to pinpoint my weaknesses and areas that I can improve on. Through his targeted lesson plans and extra practices, I have made steady improvements.
Jermaine Soh
IP Student from Singapore Chinese Girls' School
Learning Chinese with my tutor, Mrs Ong has been so helpful. I have been doing poorly in school, and I am always unable to keep up with the pace my teacher is teaching at. With the help from Mrs Ong, who provides me extra resources to supplement my learning, as well as her in-depth explanations, I have learnt a lot!
Tan Zi Heng
IP Student from Dunman High School
IP Chinese Video Resources
Engage The Best IP Chinese Tuition in Singapore
Here at MindFlex, we strongly believe in only recommending the best Chinese Tutors to you. Hence, you can be rest assured that all our IP Chinese Tutors have been screened and they will definitely be able to provide high quality Chinese education!
Request for a tutor with MindFlex today!
FREE Test Papers
Available For Download!
MindFlex has specially curated Exam Papers from Top Schools to download & practice. All Levels & Subjects Available.
100% FREE, Updated & Reliable!
Other Secondary School Chinese Pages