N Level Chinese Tuition:
The Best N Level Chinese Tutors in Singapore
Our MindFlex N Level Chinese Tutors are well-trained and highly experienced, making them the perfect fit for Secondary students taking their N Level examinations. All our Secondary students have benefited greatly from our N Level Chinese Tuition, making drastic improvements and have excelled in their N Level Chinese.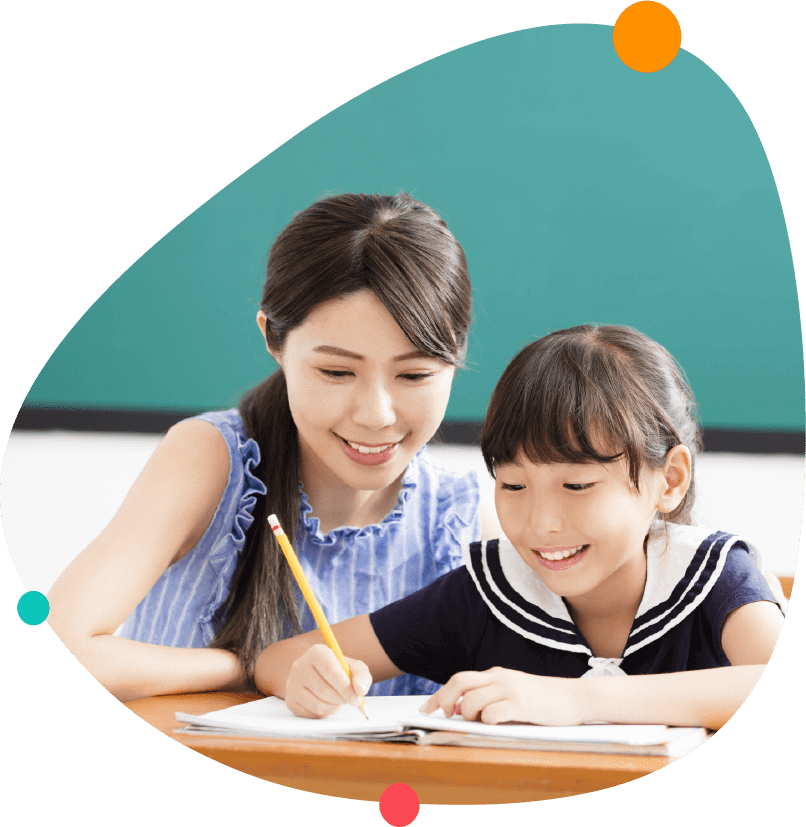 Importance of N Level Chinese Tuition
N Level Chinese is a crucial examination for most students, which often leads to increased anxieties and worries surrounding their inability to grasp important fundamentals for the subject. Doing well in N Level Chinese can aid students in their further studies, hence it is of great importance.
With a N Level Chinese Tutor, students will be coached on various techniques and skills to improve both their Chinese language skills and their examination grades. With the many benefits of learning Chinese in Singapore, students ought to invest more time and effort to get a holistic grasp of the Chinese language.
Even if you are taking your N Level examinations soon, it is never too late to start engaging a N Level Chinese Tutor! 
Free Request For N Level Chinese Tutor
How Much Does N Level Chinese Tuition Cost
In Singapore, N Level Chinese Tuition is highly competitive, with a wide range of rates and credentials available for parents to take into consideration. Group tuition rates usually start from around $160-200 a month, but might be more expensive depending on the centre's credibility and reputation. Similarly, for private 1-1 home tuition, tutors charge an average of $45-$55/hour, but rates might go higher depending on the tutor's experience and educational qualifications.
Outline of N Level Chinese Tuition
Full Mastery in Skills Pertaining to Reading, Writing and Speaking
Mastery in Wide Range of Vocabulary and Writing Techniques
Understanding of Linguistic Nuances
Mastery in Inference Skills
Mastery with Writing in Different Contexts and Situations
Mastery in Textual Analysis
Challenges Faced By N Level Chinese Students
Overwhelmed with Stress from N Levels
The N Levels is an extremely demanding examination requiring students to have a firm grasp on the Chinese N Levels syllabus. Hence, students are often overwhelmed with stress, especially in the months leading up to the examination.
To combat the stress, students can choose to engage a N Level Chinese Tutor! With the help of a Chinese Tutor, students will witness tremendous improvements in their grades and increased confidence in their Chinese language abilities in no time.
Unable to Answer Questions in Comprehension
N Level students usually struggle with Comprehension during their Chinese examinations. Apart from the weak understanding and recognition of Chinese characters and vocabulary, students are also required to do basic inference in order to synthesise answers for their Comprehension questions, which is difficult for many.
Hence, a N Level Chinese Tutor will be extremely beneficial in this aspect as students will be exposed to Comprehension practices weekly, which will serve as repeated reinforcement for students. During N Level Chinese Tuition, students will also be introduced to tips and skills which can help them in their Chinese language and Comprehension skills.
Unable to Speak Well in Oral
Speaking well, especially in the Oral Examination, is also a crucial element of N Level Chinese. However, most students usually find themselves struggling with speaking well during their oral examinations. This is because most students do not have exposure to the Chinese language at home, and do not converse in Mandarin outside of their Chinese lesson time in school – hence, they have little to no practice outside of class.
As such, a N Level Chinese Tutor is definitely a viable option as the tutors will provide targeted, small-group/one-to-one practice for the N Level student, providing them with a safe space to practice speaking in Chinese. Additionally, the N Level Chinese Tutors will also provide immediate feedback and tips in order to help students improve.
Time Management
A common issue faced by N Level Chinese students is the inability to manage their time properly during their Chinese examination for both Paper 1 and 2. This is largely due to insufficient practice and lack of exposure to the various question types, resulting in them being unaware of how to tackle the questions during examination. As such, students often hand in incomplete papers, or hand in subpar answers.
With a N Level Chinese Tutor, however, students will be given weekly practices and exposure to other schools' papers and past year papers to help hone their Chinese examination skills, allowing them to be more confident when tackling their Chinese examinations.
Why You Should Engage A N Level Chinese Tutor
1. Help Students Prepare for N Levels
The N Levels is an important examination that students have to sit for. Given the high weightage of the examination on students' future, many students will face increased anxieties and worries as the N Level approaches.
With a N Level Chinese Tutor, he/she will be able to provide close guidance and support for the student. With an additional pair of hands to help, students will definitely be more at ease during their N Level Chinese preparation, and will be more confident in tackling the examination.
2. Help Targets Students' Weaknesses in Chinese

The N Level Chinese language syllabus relies heavily on foundational skills built during the entirety of the 4 years. For students who do not have a strong foundation, they might find it increasingly difficult to do well in their examinations – resulting in increased anxieties regarding their upcoming N Level Chinese examination.
With a N Level Chinese Tutor, they will be able to help target the student's weaknesses – be it writing, memory work or inference skills. With close guidance from the N Level Chinese Tutor, any weak foundational skills will be corrected in no time, allowing them to put their best foot forth during the N Level Chinese examination.
3. Train Students in Higher-Order Thinking Skills

At N Level standard, beyond mastering the basic Chinese language skills (such as reading, writing and speaking), it is also extremely crucial for students to have a good grasp of higher-order thinking skills such as evaluation and inference. With the tight schedules in school, teachers might not have invested enough time into such skills, hence students have to oftentimes rely on themselves or external help to hone such skills.
By engaging a N Level Chinese Tutor, students will be provided with dedicated help and training in developing higher-order thinking skills. The weekly N Level Chinese Tuition lessons also provides students with repeated practice, allowing them to put their skills to the test.
4. Aid Students in Clearing Misconceptions
As students progress, they might accumulate misconceptions that might not be noticed at first glance. Hence, these misconceptions will snowball and result in mistakes that might be hard to correct. Leading up to the N Levels, students might have accumulated doubts and misconceptions that might be hard to eradicate.
Therefore, it is important to engage a N Level Chinese Tutor as he/she will provide students with the relevant feedback to help students fix their misconceptions. During the Chinese Tuition itself, tutors will also provide instantaneous feedback that can greatly help students with clearing their Chinese language misconceptions.
What To Look For in A N Level Chinese Tutor
Ability to Help Students in N Levels
In the months leading up to the N Level Chinese examination, most students will be extremely stressed out. Hence, it is important to find a N Level Chinese Tutor that is equipped with the relevant teaching experience and abilities to help ease students' worries through targeted teaching techniques.
For example, it might be better to find a N Level Chinese Tutor that has experience in helping N Level students, or have testimonials from N Level students who have achieved good grades in their N Level Chinese.
Ability To Spot Weaknesses
Since the Chinese language is a skill-based subject, it might be difficult to spot mistakes and weaknesses as compared to other subjects. As such, it will definitely be important to pick a N Level Chinese Tutor that is experienced enough to spot any of your child's weaknesses or mistakes.
Furthermore, with a short runway to the N Level examinations, it is even more so important for N Level Chinese Tutors to be attuned to the student's weaknesses in order to help them improve or to clear the misconceptions.
Academic and Teaching Qualifications
When engaging a N Level Chinese Tutor, it is important to select one that has decent academic and teaching qualifications. For example, it might be better to pick a tutor that has graduated from a Chinese related course and has taught for a minimum of 1 year. If you are looking for a more experienced tutor to guide your child, you might also want to look out for tutors who have taught in MOE schools.
Such qualifications are crucial in ensuring that the tutor is qualified enough to teach your child, especially when the N Level Chinese examination is approaching.
Ability to Provide Additional Resources
Nearing the N Levels, it might be difficult to find good N Level Chinese resources that will be able to help students. Hence, by choosing a N Level Chinese Tutor that is able to provide additional resources, you can save time on hunting for resources and leave it up to your N Level Chinese Tutor!
The ability to provide additional resources also means that the tutor has spent time and effort curating these Chinese resources – which is also a key characteristic of their experience and dedication to teaching. Hence, when searching for a N Level Chinese Tutor, it will definitely be great to look out for tutors who are able to provide their own self-collated Chinese resources.
Testimonials from N Level Chinese Students
Miss Chan has been my Chinese teacher for the past 3 years, and she has been nothing but a great teacher! She is always so encouraging even if I do poorly or score badly in her mock tests. She puts in extra effort to collate notes for me, especially in areas that I am weak at.
Amanda Loh
N Level Student from Hougang Sec
I started Chinese Tuition with Rui Yang last year, and he has been so helpful! He will always make sure to go through the stuff I learn in school to ensure that I understand what is taught in school. Additionally, he will also give me his special collated notes that has helped me so much!
Tan Zi En
N Level Student from Clementi Town Sec
My tutor, Vanessa, is a great teacher that has helped me improve a lot ever since I started lessons with her a year ago. Even though I had a poor foundation in Chinese, she never gave up on me and will always motivate me to work harder.
Goh Hao Yang
N Level Student from Ang Mo Kio Sec
I started lessons with my tutor Vanessa two years ago, and she has helped me improve and maintain my Chinese grades. Even though I was feeling demoralised after scoring badly in my N Level prelims, Vanessa never gave up on me and put in extra effort to help me.
Taylor Cheng
N Level Student from Paya Lebar Methodist (Sec)
N Level Chinese Video Resources
Engage The Best N Level Chinese Tuition in Singapore
With the N Levels approaching, it is indeed stressful to deal with the amount of content mastery needed. With a MindFlex N Level Chinese Tutor, however, students will definitely have an easier time handling the pressure.
Request for a N Level Chinese Tutor with MindFlex today.
FREE Test Papers
Available For Download!
MindFlex has specially curated Exam Papers from Top Schools to download & practice. All Levels & Subjects Available.
100% FREE, Updated & Reliable!
Other Secondary School Chinese Pages