Secondary 1 Chinese Tuition:
The Best Secondary 1 Tutors in Singapore
Our Secondary 1 Chinese Tuition has helped countless Secondary students ace their Chinese examinations, with our Secondary 1 Chinese Tutor's ability to impart important Chinese skill sets to help them tackle any examination.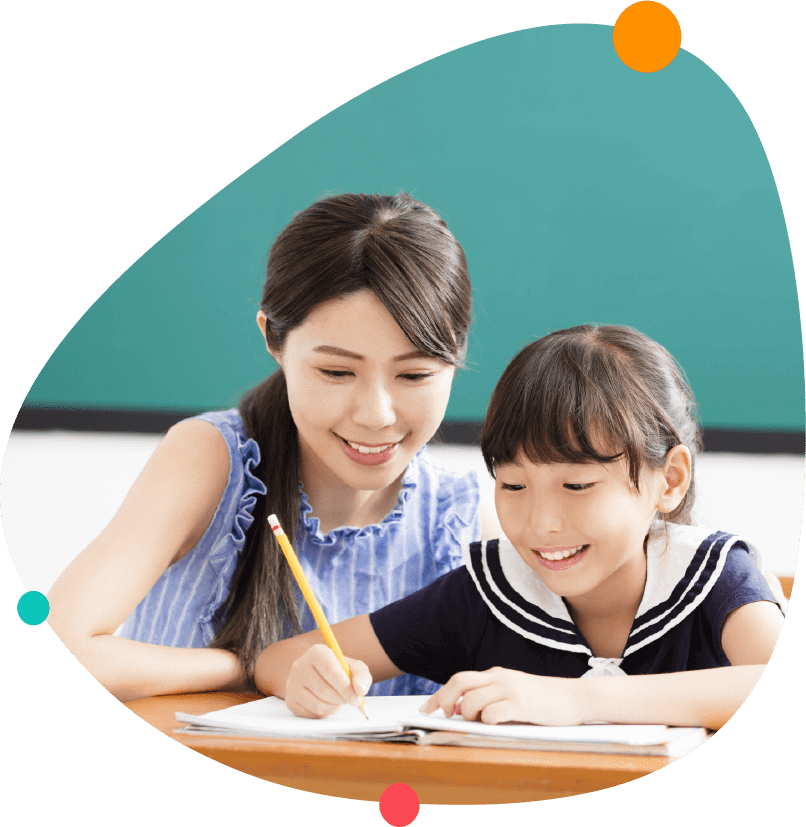 Importance of Secondary 1 Chinese Tuition
Secondary 1 is a crucial year for students, as it is their first year of transition from Primary to Secondary School, which is an extremely scary transition for most students and parents alike. As such, it is important to find a capable Secondary 1 Chinese Tutor to make the transition more pleasant.
Learning Chinese is definitely of extreme importance in Singapore, and students should aim to start early and get enough practice in order to build a strong foundation in the language – which will help them in both their further studies and career.
Thus, having Secondary 1 Chinese tuition in Singapore can provide students with an edge over their peers, helping them build confidence in their Chinese language skills and improve their abilities. 
Free Request For Secondary 1 Chinese Tutor
How Much Does Secondary 1 Chinese Tuition Cost
In Singapore, the average rates for Secondary 1 Chinese Tuition vary based on the type of tutor selected. Tuition centres usually charge around $160-$400/month, while private tutors range from $25-$90 per hour. In addition, it is also crucial to take into consideration the reputation and quality of the tuition centre, or the qualifications of the private tutor – which can greatly affect the tuition rates.
Outline of Secondary 1 Chinese Tuition
Introduction to Text Analysis Skills
Basic Mastery of Literary Devices, Metaphors etc.
Mastery in Summary Skills
Mastery in Speaking Different Situations/Contexts
Ability to Use Critical Reading and Thinking Skills
Familiarity with Situational Writing
Challenges Faced By Secondary 1 Chinese Students
Unable to Understand Meaning of Words
At Secondary 1 level, students are expected to understand large amounts of vocabulary, which might be a great jump from what they are used to in Primary School. Most of the words are also increasingly becoming less straightforward and require greater amounts of interpretation. Some of these vocabulary might also not have direct translations to English, making it more difficult for students to understand.
With Secondary 1 Chinese Tuition, however, students will definitely have an easier time understanding Chinese vocabulary as the Secondary 1 Chinese Tutors will make sure that students are continuously exposed to large amounts of vocabulary, allowing them to be repeatedly exposed to these vocabulary and thereby, internalise and understand them.
Unable to Speak Well
A highly important aspect of the Secondary 1 Chinese syllabus is the ability to speak well, especially during the Oral Examinations. Even as students might be highly competent in all other aspects of the Chinese language, it is also important for students to grasp the speaking portion well. However, students usually do not get enough practice when it comes to speaking – largely because they do not have opportunities to practice speaking outside of lesson time.
As such, a Secondary 1 Chinese Tutor will come in handy, as it provides students with targeted practice weekly. During the Chinese Tuition, students will also receive instantaneous feedback from their Chinese Tutor, allowing them to improve over time.
Overwhelmed with Stress
As students progress from Primary School to Secondary School, students often face a lot of trouble transitioning to the new school culture and the speed of lessons. This will definitely result in elevated stress levels in students, which might affect their ability to perform well during examinations.
One way to tackle heightened stress levels is engaging with a Secondary 1 Chinese Tutor! A tutor will effectively help to target the student's weaknesses, listen to the problems they face in the Chinese subject, as well as to help the students improve.
Leap in Syllabus 
An unmistakable challenge faced by Secondary 1 Chinese students is the leap in syllabus from Primary School to Secondary 1. This results in a lot of anxieties and unfamiliarity as Primary students struggle to keep up with the fast-paced Secondary School environment and syllabus.
Hence, students will definitely require a lot of getting used to in order to assimilate into the Secondary 1 culture. However, this can easily be made easier through seeking help in the form of a Secondary 1 Chinese Tutor. With the guidance from the Secondary 1 Chinese Tutor, students will receive tips, skills and additional materials that can make their learning of th Chinese language much easier.
Why You Should Engage A Secondary 1 Chinese Tutor
1. Gradually Ease Students into Syllabus
The Secondary 1 Chinese syllabus is vastly different from that of the Primary School syllabus, which might come as a shock for Secondary 1 students when they first enter the environment. The fast-paced environment in Secondary School will definitely be something that Secondary 1 students have to get used to.
With a Secondary 1 Chinese Tutor, students will definitely have an easier time assimilating into the Secondary 1 culture and syllabus as the Chinese Tutor will provide dedicated guidance and help whenever any problems arise. The Secondary 1 Tutor will also provide students with curated practice in order to help ease them into the syllabus, step-by-step, according to the student's learning pace and methods.
2. Help Students Clarify Doubts

At Secondary 1 level, students might not be used to the competitive Secondary School environment, and might not be used to the teaching methods of their Secondary 1 Chinese teachers in school. As such, students might not be willing to clarify any doubts with their teachers, letting them pile up – which will be detrimental to their Chinese language learning.
A Secondary 1 Chinese Tutor will be able to help tackle this salient issue as students will be provided with a safe space to clarify doubts at their own pace. The Chinese Tutor will also be able to correct any misconceptions as they arise during lesson time, making it much easier for students to improve and learn.
3. Help Students Understand Secondary 1 Content

Secondary 1 students usually find it difficult to get used to the fast-paced lessons in Secondary School. The amount of content students are required to master is much more as compared to Primary School, from a larger amount of vocabulary required to more literary devices and Chinese idioms needed.
Hence, engaging a Secondary 1 Chinese Tutor might be beneficial in this aspect as the experienced tutor will be able to guide students in understanding the Chinese vocabulary required for their syllabus. A Secondary 1 Chinese Tutor will also be able to go at the student's pace and adjust their teaching methods accordingly to suit the student's needs.
4. Aid Students with Writing
Writing well is a crucial element of doing well in Secondary 1 Chinese. For most students, however, the pace that their school moves at might be too fast, resulting in students not being able to grasp the fundamentals and build a strong foundation in writing.
By engaging a Secondary 1 Chinese Tutor, students will be able to ace their writing through targeted practices on building a strong foundation in their essay writing skills. The Secondary 1 Chinese Tutor will also guide students and provide personalised help in clearing misconceptions and clearing doubts.
What To Look For in A Secondary 1 Chinese Tutor
Prior Experience in Teaching Secondary 1 Students
The Secondary 1 Chinese syllabus is vastly different from that of the Primary School syllabus. Hence, it is important to select a Secondary 1 Chinese Tutor that has experience in teaching Secondary 1 students so that they will be well-versed with the Secondary 1 Chinese syllabus.
In addition, by selecting a tutor with prior experience with teaching Secondary 1 students, you will be rest assured that they will be able to help ease your child into the Secondary School curriculum and syllabus – which is extremely different from the Primary School syllabus. Through this, students will have a much easier time getting used to the steep learning curve.
Patience in Teaching
At age 13, Secondary 1 students will definitely be more difficult to teach as they might still have a 'playing' mentality, and tutors have to struggle to get their attention as well as to get them to listen and pay attention. Hence, it is important to engage a Secondary 1 Tutor that is patient enough.
While this might be difficult to judge or determine at first glance, it might be useful to request for a trial lesson, and through the trial lesson, you can sit in and observe how the Secondary 1 Tutor handles the child during the entirety of the lesson.
Commitment
It is important to select a Secondary 1 Chinese Tutor that is committed, both to teaching and to your child's schedule. Through hiring a committed tutor, you can be more assured of their dedication to teaching your child and ensuring that your child does well in their Secondary 1 Chinese examination.
Furthermore, if you are intending to engage the Chinese Tutor on a long-term basis, it will be beneficial to check with them to see if they are willing to follow up with the student to higher levels such as Secondary 3 or 4, or even beyond those levels.
Ability to Provide Additional Resources
At Secondary 1 level, it might be difficult to find good Chinese resources that will be able to help students. Hence, by choosing a Secondary 1 Chinese Tutor that is able to provide additional resources, you can save time on hunting for resources and leave it up to your Secondary 1 Chinese Tutor!
The ability to provide additional resources also means that the tutor has spent time and effort curating these Chinese resources – which is also a key characteristic of their experience and dedication to teaching. Hence, when searching for a Secondary 1 Chinese Tutor, it will definitely be great to look out for tutors who are able to provide their own self-collated Chinese resources.
Testimonials from Secondary 1 Chinese Students
My tutor, Miss Lau, was very patient and helpful. She would patiently go through my mistakes with me to ensure that I don't make the same mistakes over again. She also helps me in my Chinese homework when I am in doubt. Thanks to her, I made significant improvements and managed to score a B4 in my next exam. 
Anthea Lee
Sec 1 Student from Singapore Chinese Girl's Sch
After receiving recommendations from my friends, I decided to get Chinese Tuition from Mdm Koo. Although she is very strict and scary sometimes, she is very helpful and experienced as she has been a HOD in schools before. Thanks to her help, I managed to improve a lot in my Chinese, and I am able to finish doing my Chinese papers with ease now.
Chan Yi Yi
Sec 2 Student from Raffles Girls' Sch
My parents hired a Chinese Tutor from MindFlex for me because I was doing badly in school. Mrs Koh, has been so helpful and I am always looking forward to her lessons. Even though I forget to do her homework sometimes, she never scolds me, but instead, is very encouraging. She also always goes the extra mile to make sure I understand everything that my school teacher teaches. 
Kelvin Ang
Sec 1 Student from Victoria Sec
My daughter, Qiwen, has been with her Chinese Tutor Belinda for years. Belinda is a great teacher who has helped her get an A in Chinese in her PSLE, and has helped her maintain her Chinese grades even in Sec 1. Even though Qiwen's Sec 1 grades dropped a little at the start, with Belinda's consistent hard work in guiding her, Qiwen is now doing great in her Chinese in Secondary school!
Anna (Parent of Qiwen)
Sec 1 Student from Deyi Sec
Secondary 1 Chinese Video Resources
Engage The Best Secondary 1 Chinese Tuition in Singapore
At MindFlex, we make it our top priority in only finding Chinese Tutors that are highly qualified and experienced. Rest assured that by engaging our Secondary 1 Chinese Tutors, students will be provided high quality education at the comforts of their own homes!
Request for your own Secondary 1 Chinese Tutor today!
FREE Test Papers
Available For Download!
MindFlex has specially curated Exam Papers from Top Schools to download & practice. All Levels & Subjects Available.
100% FREE, Updated & Reliable!
Other Secondary School Chinese Pages