Secondary 3 Chinese Tuition:
The Best Secondary 3 Chinese Tutors in Singapore
During MindFlex's high quality 1-1 home tuition, our Secondary 3 Chinese Tutors will help equip Secondary 3 students with the correct Chinese language skills and techniques to learn content faster, effectively helping them improve on their Chinese language abilities in order to ace their examinations. Engage MindFlex for the Best Secondary 3 Chinese Tuition in Singapore!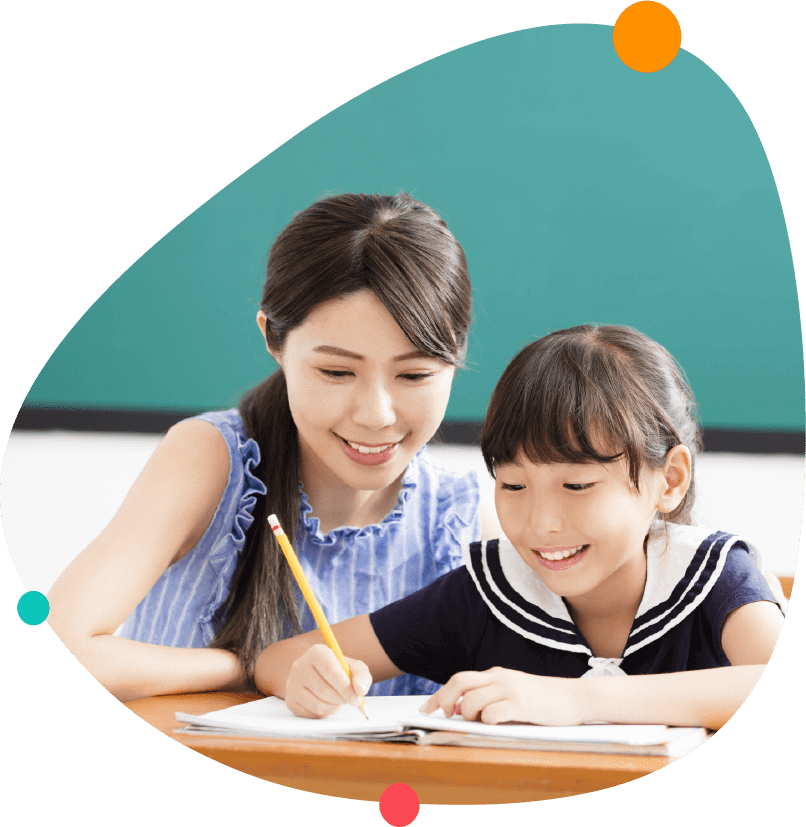 Importance of Secondary 3 Chinese Tuition
At Secondary 3 level, the Chinese syllabus starts to get more complicated, hence many Secondary 3 students turn to seeking for Secondary 3 Chinese Tuition to ease their anxieties and worries. Furthermore, with the increased content required for them to master other subjects, students often find it harder to focus on mastering the Secondary 3 Chinese content required.
While Primary students might not enjoy the subject, or find it a chore to do well in it, it is extremely crucial for students to build a strong foundation in it due to the importance of Chinese in Singapore.
Finding a good Secondary 3 Chinese Tutor is extremely crucial, as a dedicated and passionate tutor with good academic and teaching qualifications will be able to successfully improve in the subject.
Free Request For Secondary 3 Chinese Tutor
How Much Does Secondary 3 Chinese Tuition Cost
In Singapore, Secondary 3 Chinese Group Tuition in tuition centres averages at about $160-$200/month, with rates going up to $400 or more for tuition centres that are more reputable or high quality. Similarly, for private home tuition, the rate averages at about $45-55 per hour, but can go up to $90 or more per hour depending on how qualified and experienced the home tutor is.
Outline of Secondary 3 Chinese Tuition
Advanced Understanding in Textual Analysis
Mastery in Usage in Literacy Devices and Metaphors in Writing
Mastery in Writing Competency
Advanced Critical Thinking and Writing Skills
Basic Understanding of Linguistic Nuances
Mastery in Inference Skills
Challenges Faced By Secondary 3 Chinese Students
Time Management
One of the most common issues faced by Secondary 3 Chinese students is the inability to complete their Chinese paper on time. This is largely due to insufficient practice and lack of exposure to the various question types, resulting in them being unaware of how to tackle the questions during examination. As such, students often hand in incomplete papers, or hand in subpar answers.
With a Secondary 3 Chinese Tutor, however, students will be given weekly practices and exposure to other schools' papers and past year papers to help hone their Chinese examination skills, allowing them to be more confident when tackling their Chinese examinations.
Unable to Understand Certain Vocabulary
As students progress to higher levels, the amount of vocabulary they are expected to understand increases exponentially, and students face even greater amounts of difficulties in understanding certain vocabulary.
By engaging a Secondary 3 Chinese Tutor, students will receive targeted practices, be it through repeated reiteration and testing, or various other memorisation techniques to allow students to gain a good grasp of a wide variety of Chinese vocabulary. This will greatly benefit them in the long run as students will get to build up on their Chinese foundational skills.
Inability to Read Well
At Secondary 3 level, students are expected to have a firm understanding and the ability to read most vocabulary. However, for students who are unable to do so, they find themselves at a loss and unaware of who they can approach for help. Furthermore, given that most students do not use the Chinese language at all at home, they do not have any extra avenues outside of their Chinese lessons in school to hone their Chinese language skills.
Through a Secondary 3 Chinese Tutor, students will receive extra help and dedicated guidance. Tutors can help to hone students' skills through repeated practice and other memorisation and recognition techniques that they have developed over the years. This will be extremely helpful for Secondary 3 students as they progress to higher levels in their Chinese language journey.
Overwhelmed with Stress
As students advance up their Secondary education, their levels of stress increases due to the larger amount of content they are required to master. Hence, students might face decreased motivation in studying, especially for languages such as Chinese.
One way to tackle heightened stress levels is engaging with a Secondary 3 Chinese Tutor! A tutor will effectively help to target the student's weaknesses, listen to the problems they face in the Chinese subject, as well as to help the students improve.
Why You Should Engage A Secondary 3 Chinese Tutor
1. Aid Students in Writing
An important aspect in the Secondary 3 Chinese syllabus is writing. To do well, students have to have a strong command of the Chinese language, together with a mastery in character writing and the ability to form coherent sentences. At Secondary 3 level, students might not be as well-versed with writing as they are not well-trained in that aspect.
By engaging a Secondary 3 Chinese Tutor, students will be provided with an extra avenue for practice. The Secondary 3 Chinese Tutor will also be able to provide instantaneous feedback to students, allowing them to improve drastically every week thanks to the Secondary 3 Chinese Tutor's close guidance.
2. Clear Misconceptions and Doubts

As students progress, they might accumulate misconceptions that might not be noticed at first glance. Hence, these misconceptions will snowball and result in mistakes that might be hard to correct. At Secondary 3 level, students might have accumulated doubts and misconceptions that might be hard to eradicate.
Therefore, it is important to engage a Secondary 3 Chinese Tutor as he/she will provide students with the relevant feedback to help students fix their misconceptions. During the Chinese Tuition itself, tutors will also provide instantaneous feedback that can greatly help students with clearing their Chinese language misconceptions.
3. Train Chinese in Conversational Skills

For Secondary 3 students who are not constantly exposed to the Chinese language at home, they might not be able to properly speak in proper Chinese intonations, expressions or tones. This might result in their Chinese conversational skills becoming subpar, even if they are able to recognise words or write fluently. This is because speaking involves large amounts of repeated practice in order to internalise the various tones, expressions and intonations used.
Having a Secondary 3 Chinese Tutor will come in handy as students will be trained on Chinese conversational skills, without the pressure they would have in school in front of all their peers. With a more private setting, students will slowly be able to build up their confidence and train their Chinese conversational skills.
4. Hone Inference/Evaluation Skills
At Secondary 3 level, basic inference and evaluation skills are required, especially in the Comprehension section of their examination. Furthermore, such skills are also essential soft skills that can greatly benefit students, both in other subjects and in their everyday lives. However, some students simply do not get enough guidance in school to aid them in grasping the skill.
Hence, it is important to engage a Secondary 3 Chinese Tutor – who will help to identify the student's weaknesses and learning styles, allowing them to find out the best way to train students. Additionally, with repeated weekly practice during Chinese Tuition lessons, students will be honed on their inference skills, and will be able to help them master the skill in no time!
What To Look For in A Secondary 3 Chinese Tutor
Academic and Teaching Qualifications
When engaging a Secondary 3 Chinese Tutor, it is important to select one that has decent academic and teaching qualifications. For example, it might be better to pick a tutor that has graduated from a Chinese related course and has taught for a minimum of 1 year. If you are looking for a more experienced tutor to guide your child, you might also want to look out for tutors who have taught in MOE schools.
Such qualifications are crucial in ensuring that the tutor is qualified enough to teach your child, especially at Secondary 3 level when building a strong foundation in Chinese is of utmost importance.
Commitment
It is important to select a Secondary 2 Chinese Tutor that is committed, both to teaching and to your child's schedule. Through hiring a committed tutor, you can be more assured of their dedication to teaching your child and ensuring that your child does well in their Secondary 2 Chinese examination.
Furthermore, if you are intending to engage the Chinese Tutor on a long-term basis, it will be beneficial to check with them to see if they are willing to follow up with the student up till the end of their O Levels or N Levels.
Ability To Provide Additional Resources
At Secondary 3 level, it might be difficult to find good Chinese resources that will be able to help students. Hence, by choosing a Secondary 3 Chinese Tutor that is able to provide additional resources, you can save time on hunting for resources and leave it up to your Secondary 3 Chinese Tutor!
The ability to provide additional resources also means that the tutor has spent time and effort curating these Chinese resources – which is also a key characteristic of their experience and dedication to teaching. Hence, when searching for a Secondary 3 Chinese Tutor, it will definitely be great to look out for tutors who are able to provide their own self-collated Chinese resources.
Prior Experience in Teaching Secondary 3 Students
When engaging a Secondary 3 Chinese Tutor, it is important to pick one that has prior experience in teaching students of the same level. While it is definitely possible to pick tutors who have taught other similar levels, the best results often come from tutors who have taught the same level as the Chinese Tutor would have found specific teaching methods that work for Secondary 3 students.
Furthermore, by selecting tutors who have prior experience in teaching Secondary 3 students, they would likely also have relevant Secondary 3 Chinese resources that they can pass on to your child to help them improve.
Testimonials from Secondary 3 Chinese Students
Ever since Sec 1, I have been doing poorly in Chinese due to bad foundation. At the start of Sec 3, I decided to look for Chinese Tuition to help me. My parents managed to find a tutor, Ms Valerie, who has been very helpful! She will always take the time to help me with any questions that I have, and will focus on my weak areas like Comprehension and Situational Writing.
Isabelle Soh
Sec 3 Student from Seng Kang Sec
I used to attend Chinese Tuition Lessons in Tuition Centres, but I could not learn much as it was a big group. Then, I decided to try out MindFlex, who recommended Mr Tan to me. Mr Tan is an excellent Chinese Tutor, and he has helped me so much! Mr Tan is so dedicated and he really cares for all his students. He has helped me improve from a B4 to A2 in 4 short months!
Poh Hui Min
Sec 3 Student from Geylang Methodist School (Sec)
My Chinese Tutor from MindFlex has been so helpful at guiding me in Chinese. Chinese used to be my worst subject, but with the constant help from her, I managed to improve from a C6 to an A2! I am amazed at how much I have improved and I could not have done it without the help of my tutor.
Edwin Goh
Sec 3 Student from Clementi Town Sec
My parents found my tutor, Ms Chen, for me through MindFlex. Ms Chen has been nothing but helpful in teaching me Chinese! She helps to reinforce what is taught to me in Chinese lessons, and she is patient whenever I don't understand stuff. With Ms Chen's help, I have improved a lot.
Kaylae Chan
Sec 3 Student from Ximin Sec
Secondary 3 Chinese Video Resources
Engage The Best Secondary 3 Chinese Tuition in Singapore
Here at MindFlex, we are confident in helping Secondary 3 students excel in Chinese. We have helped countless Secondary 3 Chinese students with our experienced tutors. It is indeed essential for Secondary 3 students to have a good grasp of the language in order to do well in their upcoming national examinations.
Request a tutor with us today to find out more!
FREE Test Papers
Available For Download!
MindFlex has specially curated Exam Papers from Top Schools to download & practice. All Levels & Subjects Available.
100% FREE, Updated & Reliable!
Other Secondary School Chinese Pages