Secondary Economics Tuition:
The Best Secondary Economics Tutors in Singapore
Our Top Secondary School Economics Tutors are highly experienced and qualified. As such, they will be able to effectively coach your child through the Top Secondary Economics Tuition in Singapore. Equipped with proven methods and teaching techniques, our Top Secondary School Economics Tutors will be able to help your child to ace his/her Secondary School Economics.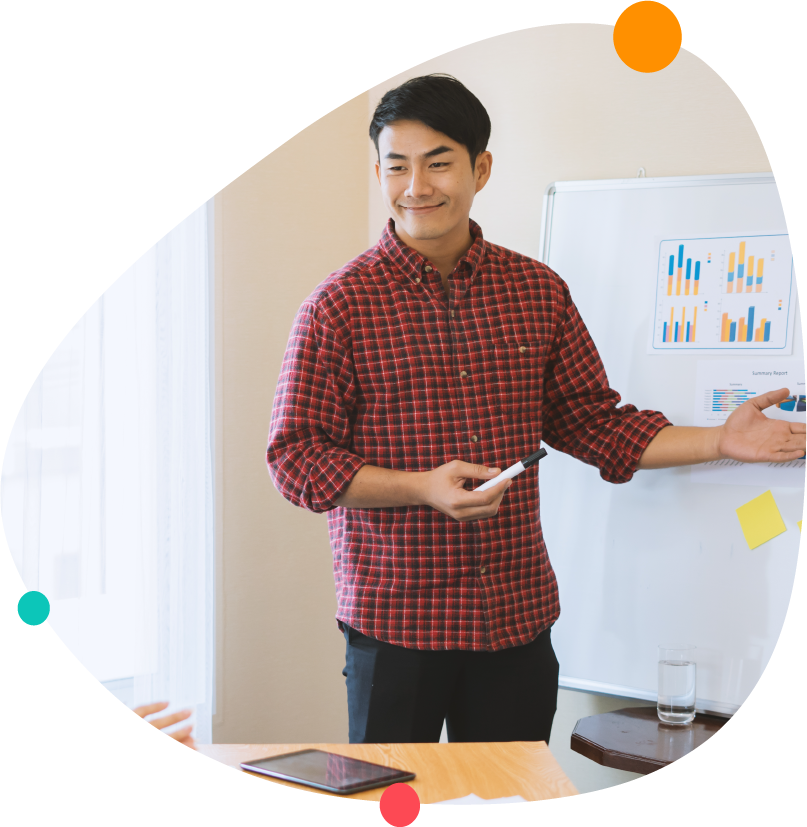 Importance of Secondary Economics Tuition
Secondary School Economics is a less commonly-taken subject at the O Levels. It is a Social Science subject that involves studying about the decision-making process on an individual, firm and government level. Secondary School Economics requires students to have critical thinking and analysis skills. 
As such, it goes without saying that Economics is an immensely difficult subject to score well in. The diagrams, graphs and various theories can be extremely overwhelming for many students.
With a Top Secondary School Economics Tutor, students will be able to receive additional help and guidance in understanding the fundamentals Economics concepts and theories, allowing them to ace their Economics Examinations!
Free Request For Secondary Economics Tutor
How Much Does Secondary Economics Tuition Cost
Secondary School Economics Tuition has many tuition centres and private tutors offering the subject at competitive rates. Rates for Secondary School Tuition Centres starts from $160 per month, but can go up to $400 for the more reputable tuition centres. The range for private tutors is around $35 to $90 an hour, depending on the individual tutor.

Outline of Secondary Economics Tuition
Carrying Out Economics Analysis
Understanding Numerical, Written, Diagrammatic and Graphical Data
Analysing Economics Issues
Evaluating Economic Information and Data
Communicating Economic Thinking Logically
Recognising Uncertainties in Economics Events
Challenges Faced By Secondary Economics Students
Time Management
Time Management can be an immense struggle for many Secondary School Economics students. With the huge amount of content and analysis skills that they are expected to craft in a short amount of time and in the stressful examination environment, students may have no choice but to submit incomplete or low-quality work when their time is up in the examinations.
With an Experienced and Qualified Secondary School Economics Tutor, students will be given regular practices and sufficient exposure to past year papers to help hone their examination skills, thus allowing them to be more assured and confident when they sit for the Economics examinations.
Lack of Motivation
In Secondary School, many students often face heightened levels of stress due to the rigour of the curriculum. In addition, they also have their Co-Curricular Activities (CCA) to commit to for at least a few hours every week. Therefore, students often have lowered levels of motivation to study for their Secondary School Economics Examinations, especially if they are already distracted and lagging behind in class.
With our Top Secondary School Economics Tutors, they will be able to effectively motivate students by serving as a pillar of support in their academic lives, spurring them on to ace their Secondary School Economics Examinations.
Lack of Direction in Writing
Secondary School Economics students may have a lack of direction or objective when they craft arguments. Students may be well-versed in their Secondary School Economics content, but they still may not know what content to write in their examinations. As a result, these students are not able to tailor their vast amount of content knowledge to fit the scope of their examination questions, and may be penalised for not answering the question.
Here at MindFlex, our Top Secondary School Economics Tutors will be able to provide examination revision that is exam-focused and targeted, as well as give students sufficient exposure to the various question 'types' in examinations.
Overwhelmed with Stress
As students advance in their education, they may begin to feel rather overwhelmed due to the increasing workload and rigour of the Secondary School Economics Curriculum. Moreover, they may have placed high expectations on themselves to perform well academically, or may be facing high expectations from their parents.
To combat high stress levels, MindFlex recommends that you engage with a Secondary School Economics Tutor! A tutor will be able to assist with students' weaknesses, and help the student to improve.
Why You Should Engage A Secondary Economics Tutor
1.

Ease Students into Secondary School Economics Syllabus
Secondary School Economics will be a new subject for Secondary School students, which can be rather daunting. As such, students are likely to face a steep learning curve as students learn this brand-new subject. Moreover, secondary school students are in the growing phase of their lives, which requires a lot of adjustment as well.
Therefore, we believe that it is essential to get a Secondary School Economics Tutor early, because a strong foundation is absolutely key to doing well in Secondary School Economics. With a Secondary School Economics Tutor, students will definitely have an easier time assimilating into the Secondary School syllabus due to the additional guidance provided.
2. Help Students Clarify Doubts
Oftentimes, many Secondary School Economics students will not clear their doubts until their examination period. Moreover, teachers are often swamped with dozens of questions and consultation requests from other students during this period, meaning that it may be difficult to get help during this time.
Here at MindFlex, we recommend that students clear all of their misconceptions as promptly as possible, because the sooner students' doubts are cleared, the faster they can gain mastery in that topic and begin their timed practice revision. A Secondary School Tutor will be able to assist, and provide their undivided attention to students in a private, 1-1 setting.
3. Provision of Additional Revision Resources

Economics can be a tricky subject to master, especially given that it is a skills-based subject that requires one to hone their rational thinking and analytical skills to score well. In order to get sufficient practice, Secondary School Economics students are required to have sufficient practice and exposure to different questions.
With a Secondary School Economics Tutor, students will be provided with additional resources such as past-year practice papers and summary sheets in order to help consolidate their learning.
4. Gain Crucial Examination Skills

Economics is a subject that requires students to not only master the content taught, but also to correctly apply this content in their examinations in order to score well. As such, no matter how well-versed students are in the textbook content, they will still be unable to ace their Secondary School Economics Examinations if they are unable to correctly apply their content knowledge to their examination questions.
Having a Secondary School Economics Tutor is thus useful as tutors will be able to impart crucial examination skills to students. This will ensure that students will be able to make good use of their Economics content knowledge in examinations.
What To Look For in A Secondary Economics Tutor
Academic and Teaching Qualifications
When engaging a Secondary School Economics Tutor, it is important to select one that has decent academic and teaching qualifications. For example, it might be better to pick a tutor that has graduated from a Economics related course and has taught for a minimum of 1 year. If you are looking for a more experienced tutor to guide your child, you might also want to look out for tutors who have taught in MOE schools.
Such qualifications are crucial in ensuring that the tutor is qualified enough to teach your child, and they serve as important points to look out for when looking for your Secondary School Economics Tutor.
Prior Experience in Teaching Secondary School Students
In order to ensure that the tutor you choose is well-versed with the Secondary School Economics content, it is salient that you ensure that they have taught Secondary School Economics previously.
In addition, given that Secondary School students tend to be more easily distracted and temperamental than older students, they might also require specialised teaching methods that are more engaging for them. This ensures that your child will be 100% engaged throughout their Economics tuition session.
Patience in Teaching
At ages 13-16, Secondary School students are at the prime rebellious age and will definitely be more difficult to teach as tutors have to struggle to get their attention as well as to get them to listen and pay attention. Hence, it is important to engage a Secondary School Tutor that is patient enough.
While this might be difficult to judge or determine at first glance, it might be useful to request for a trial lesson, and through the trial lesson, you can sit in and observe how the Secondary School Economics Tutor handles the child during the entirety of the lesson.
Commitment
It is important to select a Secondary School Economics Tutor that is committed, both to teaching and to your child's schedule. Through hiring a committed tutor, you can be more assured of their dedication to teaching your child and ensuring that your child does well in their Secondary School Economics examination.
Furthermore, if you are intending to engage the Economics Tutor on a long-term basis, it will be beneficial to check with them to see if they are willing to follow up with the student to higher levels., up till their O Levels and even JC Economics.
Testimonials from Secondary Economics Students
I always dreaded Econs lessons in school, which is why I asked my mum to get me an Economics tutor. My Economics Tutor was so helpful and patient! She also made sure that I understood every single thing that I was taught in school. Thank you Ms Lee!
Angela Wee
Sec 3 Student from Temasek Sec
My Econs Tutor was so nice to me! Even when I did not understand what was taught or scored badly in my school quizzes, Mr Tan would never scold me and would patiently re-teach me all the concepts. I am so glad that I met Mr Tan.
Shawna Tan
Sec 4 Student from Tanjong Katong Girls' School
My tutor Mrs Lee is amazing and so helpful. I was so stressed because I did not understand a single thing taught in school, and I was too scared to ask for consultations. Thanks to Mrs Lee, I even managed to get an A2 in my EOYs last year!
Ngoh Han Yi
Sec 3 Student from Presbyterian High
Economics was always my worst and most hated topic since the start of Secondary 3. I decided to get a tutor from MindFlex, and it has helped me so much! I now understand most of the Econs concepts, and I am able to ask my tutor questions whenever I need help.
Tan Wen Ting
Sec 4 Student from Westwood Sec

Secondary Economics Video Resources
Engage The Best Secondary Economics Tuition in Singapore
At MindFlex, we offer the best Secondary School Economics Tuition in Singapore. Our Economics Tutors are all equipped with years of experience, and will undoubtedly be able to help students with their Economics mastery and help to improve students' Economics grades.
Find out how our experienced Secondary School Economics Tutors can help!
FREE Test Papers
Available For Download!
MindFlex has specially curated Exam Papers from Top Schools to download & practice. All Levels & Subjects Available.
100% FREE, Updated & Reliable!