JC2 GP Tuition:
The Best JC2 GP Tutors in Singapore
MindFlex boasts of highly experienced JC2 GP Tuition, all of whom are equipped with years of teaching qualifications and will definitely be able to help prepare JC2 students for their A Level GP examination. With strong academic qualifications and multiple testimonials, students can be at ease learning at the comforts of their own homes with our top JC2 GP Tutors.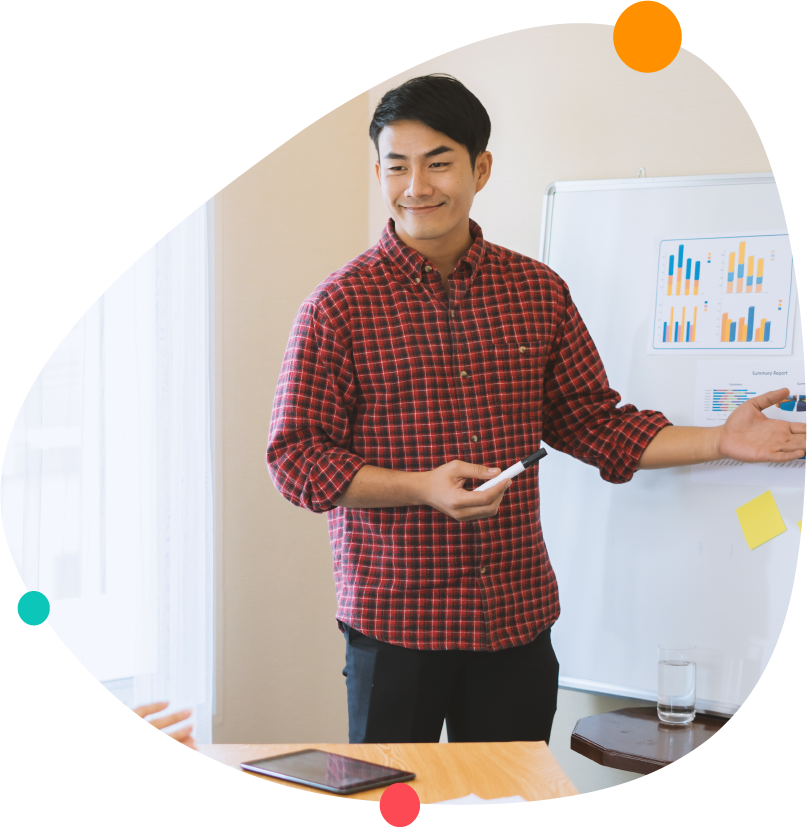 Importance of JC2 GP Tuition
JC2 is a crucial year due to the upcoming A Level examinations. JC2 GP hence poses a challenge for students as they struggle to build up a good foundation in order to do well. Furthermore, given how GP is a skill-based subject that requires close guidance from a mentor in order to improve, the large class sizes in school renders it almost impossible. With the teacher's attention divided, it is hard for them to provide insightful feedback to help students improve.
While there might be online resources telling students what they must know for the GP essay, it definitely does not eradicate the challenge it is to improve on their content writing and techniques. Rather, students still require a mentor to personalise their guidance towards their weaknesses.
With a JC2 GP Tutor, students will be provided with guidance that is tailor-fit to their weaknesses, allowing them to improve in time for their A Level GP examinations.
Free Request For JC2 GP Tutor
How Much Does JC2 GP Tuition Cost
In Singapore, JC2 GP Tuition is highly competitive, with a wide range of rates and credentials available for parents to take into consideration. Group tuition rates usually start from around $200-$250 a month, but might be more expensive depending on the centre's credibility and reputation. Similarly, for private 1-1 home tuition, tutors charge an average of $60-$80/hour, but rates might go higher depending on the tutor's experience and educational qualifications.

Outline of JC2 GP Tuition
Introduction to GP Content and Skills
Essay Writing Skills for Paper 1
Advanced Understanding of Current and Global Affairs
Critical Analysis for Short-Answer Questions (SAQs)
Mastery in Paper 2 Summary
Understanding of Essay Question Types
Challenges Faced By JC2 GP Students
Stressed Out Over A Level Examinations
The JC2 year is extremely crucial and important, resulting in elevated stress levels in most JC2 students. With the A Levels rapidly approaching, students are expected to already have a firm grasp of the GP syllabus and skills, and are expected to continue building upon these skills and content knowledge in order to do well in their examinations. Furthermore, JC2 students are also burdened with the challenging curriculums of other subjects.
The stress caused by the A Levels is indeed challenging and tricky to overcome, but with the help of a JC2 GP Tutor, such worries and anxieties can definitely be reduced. With a good JC2 GP Tutor, students will be guided on various techniques, skills and content required to ace their A Level GP examinations.
Poor Time Management Skills
One of the most common issues faced by JC2 GP students is the inability to complete their GP paper on time – especially in their Paper 2 AQ. This is largely due to insufficient practice and lack of exposure to the various question types, resulting in them being unaware of how to tackle the questions during examination. As such, students often hand in incomplete papers, or hand in subpar answers.
With a JC2 GP Tutor, however, students will be given weekly practices and exposure to other schools' papers and past year papers to help hone their GP examination skills, allowing them to be more confident when tackling their GP examinations.
Unable to Write Well
Another challenge faced by most JC2 GP students is the inability to write well. Writing in GP encompasses both foundational English skills such as proper Grammar and Vocabulary, as well as their ability to frame their points and arguments in coherent and concise manners. This, however, is a challenge for most. JC2 GP students often find it hard to put their argument forth in an orderly fashion, resulting in haphazard writing and ordering of points.
With a JC2 GP Tutor, however, students will have additional guidance in mastering the various essay-writing techniques, allowing them to build upon their GP writing skills. Furthermore, with JC2 GP Tuition in Singapore, students will also be provided with close guidance and instantaneous feedback, enabling them to improve in no time!
Unable To Form Arguments
A key portion of the GP exam requirement is the ability to form coherent arguments in response to the question prompts. Here, students are also expected to synthesise arguments based on their knowledge of the topic and their ability to write well – all of which requires a strong command of both English and GP. Without the ability to form arguments well, students will often find their Essays to be hovering around average scores.
The ability to form arguments requires a large amount of practice and hard work, with the support of a qualified mentor. With a JC2 GP Tutor, students will receive qualified guidance in tackling their weak areas. Tutors can provide students with tips on forming arguments and arguing their points, and provide instantaneous feedback that can greatly benefit the student.
Why You Should Engage A JC2 GP Tutor
1. Help Students Achieve Content Mastery



JC2 GP requires students to have a firm grasp on a wide range of content from varying topics. As such, students are expected to master a wide breadth and depth of content, issues and arguments in order to supplement their quality of answers during examinations. This, however, is difficult for many JC2 students, who are simply unaware of how to go about achieving such content mastery.
However, with the help of a JC2 GP Tutor, students will get supplementary resources and trained guidance from their GP Tutor on the key issues to focus on as well as ways to improve on their understanding of the content.
2. Aid Students in Writing
To do well in JC2 GP, students have to be able to write well and form coherent arguments. This requires years of proper foundation in English, which might be lacking for some students. As such, they find it extremely hard to write well in GP, and are often met with subpar grades in their Essays or AQ.
However, with a JC2 GP Tutor, students will get additional weekly practice, allowing them to hone their writing skills. Beyond just writing, JC2 GP Tutors are also beneficial as they will be able to provide instantaneous feedback to the student on areas that can be improved.
3. Provide Additional Resources and Materials

A crucial aspect of doing well in JC2 GP is having a good grasp of the key issues and arguments of topics tested in GP. As such, students are expected to have a firm grasp on a large variety of content, which might be difficult if students do not have the correct resources and materials.
With a JC2 GP Tutor, students will be able to receive resources in the form of summary notes and content banks. Experienced JC2 GP Tutors will also have their resources of collated or self-written notes, which will definitely come in handy when preparing for the JC2 GP examinations.
4. Prepare Students For The A Level Examinations

The A Level GP examination is an important examination that students have to sit for at the end of their first year. Given the high weightage of the examination on students' future, many students will face increased anxieties and worries as the A Level GP examination approaches.
With a JC2 GP Tutor, he/she will be able to provide close guidance and support for the student. With an additional pair of hands to help, students will definitely be more at ease during their JC2 GP preparation, and will be more confident in tackling the examination.
What To Look For in A JC2 GP Tutor
Ability To Help Students Prepare For A Levels
JC2 students are required to take their A Level GP examinations at the end of their first year. In the months leading up to the A Level GP examination, most students will be extremely stressed out. Hence, it is important to find a JC2 GP Tutor that is equipped with the relevant teaching experience and abilities to help ease students' worries through targeted teaching techniques.
For example, it might be better to find a JC2 GP Tutor that has experience in helping JC2 GP students, or have testimonials from JC2 students who have achieved good grades in their A Level GP.
Prior Experience Teaching JC2 Students
The JC2 syllabus is vastly different from that of the Secondary School syllabus, or even the JC1 syllabus. Hence, it is important to select a JC2 GP Tutor that has experience in teaching JC2 students so that they will be well-versed with the JC2 GP syllabus.
In addition, the amount of subjects students have to take, they might be unmotivated and might be unwilling to put in effort to work on JC2 GP. Hence, engaging a tutor with prior experience in teaching JC students will be wise as they would have the relevant teaching methods and lesson plans to engage your child.
Ability to Provide Additional Resources
It might be difficult to find good JC2 GP resources that will be able to help students. Hence, by choosing a JC2 GP Tutor that is able to provide additional resources, you can save time on hunting for resources and leave it up to your JC2 GP Tutor!
The ability to provide additional resources also means that the tutor has spent time and effort curating these GP resources – which is also a key characteristic of their experience and dedication to teaching. Hence, when searching for a JC2 GP Tutor, it will definitely be great to look out for tutors who are able to provide their own self-collated GP resources.
Commitment
It is important to select a JC2 GP Tutor that is committed, both to teaching and to your child's schedule. Through hiring a committed tutor, you can be more assured of their dedication to teaching your child and ensuring that your child does well in their GP examination.
Furthermore, given how hectic the JC2 school schedule is, students might have last minute lessons or events which might affect their tuition lesson timing. By selecting a committed JC2 Tutor, you will then have an easier time trying to negotiate flexible timings based on the student's schedule.
Testimonials from JC2 GP Students
I was getting Ds and Es in my GP during the whole of my JC1 year, and decided to seek help from a GP Tutor at the end of JC1. My tutor, Mrs Tan, has helped me improve a lot since then. She is really patient with me, and her lessons are really thorough. Ever since I started tuition with her, I have consistently gotten Bs in my exams!
Zi Hern
JC2 Student from Nanyang JC
I started tuition with Ashwin back in JC1 and he has helped me maintain my grades for GP. Ashwin is knowledgeable and weekly lessons with him have definitely helped to hone my GP skills. He helps to solidify the learning I do in school, allowing me to get more exposure to the content. I highly recommend him as a GP Tutor!
Taylor Chen
JC2 Student from Catholic JC
I started GP Tuition with Miss Tong in January and she has helped me improve by a few grades since. Miss Tong helps make GP less complicated, and teaches me essential skills in essay planning and in AQ, which is my worst component. With her help, I feel more confident tackling my A Levels.
Eng Yi Hao
JC2 Student from Anderson Serangoon JC
My tutor, Mr Foo, has been a great help. Every week, he'll go through with me new content and skills, making me practice my existing skills and helping me to improve on them. The feedback he provides for my essays is so useful, and Mr Foo also offers to look through my school homework and test papers for me.
Alicia Tan
JC2 Student from Nanyang JC

Engage The Best JC2 GP Tuition in Singapore
At MindFlex, we make it our top priority in only finding GP Tutors that are highly qualified and experienced. Rest assured that by engaging our JC2 GP Tutors, students will be provided high quality education at the comforts of their own homes!
Request for your own JC2 GP Tutor today!
FREE Test Papers
Available For Download!
MindFlex has specially curated Exam Papers from Top Schools to download & practice. All Levels & Subjects Available.
100% FREE, Updated & Reliable!