Secondary 4 IP Tuition:
The Best Sec 4 IP Tutors in Singapore
At MindFlex, we provide Top Quality Secondary 4 IP Tuition in Singapore from the comfort of your own homes. Our Sec 4 IP Tutors are well-trained and equipped with years of teaching experience to help Sec 4 IP students equip themselves with the skills necessary to ace their IP examinations.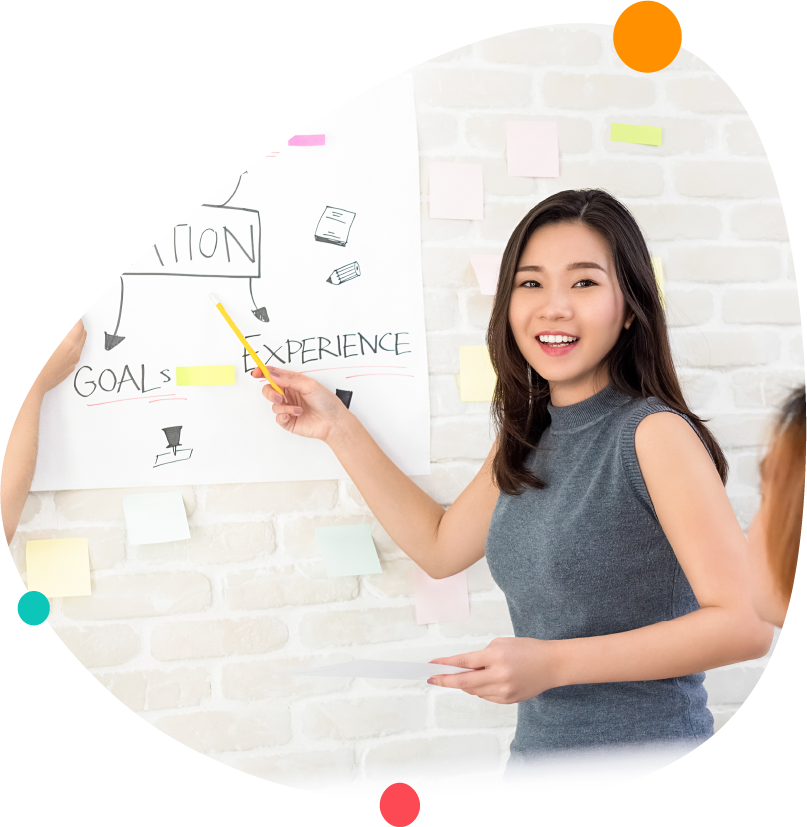 Importance of Secondary 4 IP Tuition
Many Secondary 4 IP students tend to opt for Sec 4 IP Tuition. During this crucial year, students have to go through a highly rigorous curriculum, as they face their final year in Secondary School before entering JC. 
It is no secret that the IP Curriculum is extremely demanding, and is geared towards high-performers in the PSLE. As such, it is necessary for Sec 4 IP students to remain on top of the curriculum at all times, in order to stay competitive.
As such, engaging the Best Secondary 4 IP Tuition in Singapore can help students as they take on this difficult programme. 
Free Request For Sec 4 IP Tutor
How Much Does Secondary 4 IP Tuition Cost
Here in Singapore, the Sec 4 IP Tuition rates tend to differ vastly, depending on the type of tuition and the reputation of the tuition teacher you choose to engage. Rates for tuition centres are usually around $160-$200, but can go up to $400 if the tuition centres are very reputable or highly sought-after. For private home tutors, the rates tend to range from $35 to $90 an hour, depending on the individual tutor's amount of experience, level of credentials and qualifications.
Outline of Secondary 4 IP Tuition
Introduction to JC Content Ahead of Peers
Mastering Answering Techniques in IP Examinations
Managing Multiple Facets of Holistic Education
Mastering Time Management Skills
Mastering Analytical and Problem-Solving Skills
Thriving With The Advanced Learning Experience
Challenges Faced By Secondary 4 IP Students
Hectic Schedules and Timetables
As children advance up to Sec 4 IP, they could be facing more distractions from their academics. For instance, they could be beginning to join their school's Co-Curricular Activities (CCA). While useful in providing a source of stress relief and holistic education, these CCAs do take up a significant portion of your child's after-school hours. This leaves less time for revision of their Sec 4 IP work.
Engaging a Top Sec 4 IP Tutor could be helpful to maximise your child's after-school time. The tutor will be able to help your child to focus on their schoolwork after school, and provide guidance and support as your child's schedule gets more hectic.
Difficulty Speaking Up in Class
In the IP Curriculum, Sec 4 IP students are encouraged to speak up and ask questions, which shapes them into Critical Thinkers. For many Sec 4 IP Students, this can prove to be a challenge, as they are not used to the high level of participation that is expected of them in IP lessons.
Here at MindFlex, we believe that a Top Sec 4 IP Tutor will be able to help students ease into this new style of curriculum. By slowly building their confidence over time, Sec 4 IP Students will be able to gain the confidence to speak up in class.
Pressured by a Highly Competitive IP Environment
Being an advanced curriculum that fast-tracks Secondary students to take the A Levels while bypassing the O Levels, the Integrated Programme is fast-paced and highly demanding. As such, given the intensity of the curriculum, many Sec 4 IP Students often face immense stress and anxiety. This is made worse by the stress of attaining the grades required to advance to their various Junior Colleges.
Therefore, we recommend that you engage a Top Sec 4 IP Tutor as soon as possible, in order to support your child as they take on this difficult journey. Your child will be more assured, knowing that they have an additional pillar of support that they can rely on.
Poor Examination Skills and Time Management Strategies
Oftentimes, many Sec 4 IP students may study hard for their various internal assessments and tests, but end up scoring poor results.This is usually a result of a lack of time management strategies as well as poor examination performance. This means that the work that these students put in does not translate into good results, which is definitely a pity.
Therefore, MindFlex recommends that Sec 4 IP students complete their revision and practice papers under timed conditions and in a simulated examination environment, so as to ensure that they are able to perform in their actual IP examinations. Moreover, our Top Sec 4 IP Tutors are able to impart important Time Management skills and strategies to ensure that Sec 4 IP students are able to complete their papers.
Why You Should Engage A Secondary 4 IP Tutor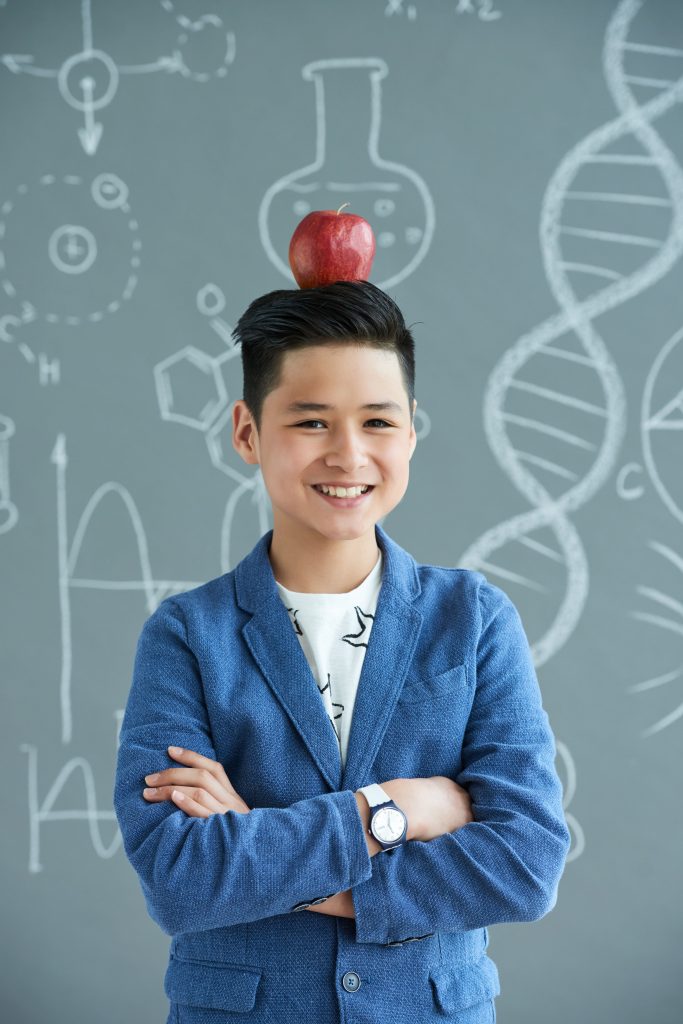 1. Advanced Preparation for A Levels and IB
In the IP Curriculum, Sec 4 IP Students will be skipping the traditional GCE O Level Examination stage. As such, it is crucial for students to do well in both the IP and A Level Examinations in order to advance to their desired course in University.
At MindFlex, our IP Tutors will be able to assist students in their preparation for the A Level examinations, by providing exposure to the A Level content in advance. This way, Sec 4 IP Students can be assured that they have a head start ahead of their peers, thus helping them to remain competitive.
2. Provision of Additional Revision Resources
It can be rather difficult for students or parents to source for Sec 4 IP resources on their own. These resources could include revision summary notes and additional practice papers, and are absolutely crucial to consolidate students' learning.
Engaging an IP Home Tutor through MindFlex will provide students access to learning materials such as summary sheets or notes that will definitely aid Sec 4 IP students when they are revising for their examinations. Through this, students can thus spend more time focusing on the application of the various concepts in their questions, rather than memorising information and concepts from their notes or textbooks.
3. Learning Real-World Skills As A Global Citizen
Sec 4 IP Students are expected to become global citizens and to develop holistically. As such, the IP Curriculum involves Holistic Thinking, and also encourages students to exercise Independent and Critical Thinking as a Global Citizen. This can be rather challenging for students who are not used to such an education.
Here at MindFlex, our Top Sec 4 IP Tutors have extensive experience teaching IP students from different schools. As such, they are able to develop students into global citizens with helpful skill sets including critical thinking and problem solving.
4. Make Full Use of After-School Time
In Singapore, many Sec 4 IP students have extremely packed timetables due to their supplementary lessons that take place after curriculum hours, as well as their Co-Curricular Activities (CCA). As such, students may be too drained and exhausted to focus properly on their schoolwork and revision after their curriculum hours.
That is why MindFlex recommends engaging a Top Sec 4 IP Tutor to help your child make proper use of their after-school hours. The extra lessons every week will definitely be spent fruitfully clarifying doubts and revising content.
What To Look For in A Secondary 4 IP Tutor
Strong Testimonial Base
Naturally, the Top Sec 4 IP Tutors with years of experience teaching IP students will have a strong testimonial base that proves their abilities in teaching. Through looking through tutor' testimonials, you can also find out more about the strengths of these tutors and gauge if they are the right fit for your child.
Here at MindFlex, we understand the struggles of parents in finding a suitable and capable IP Tutor for their child. That is why we encourage you to select your child's Sec 4 Tutor by looking through tutors' testimonials!
Prior Experience in Teaching Sec 4 IP Students
The Sec 4 IP Syllabus is highly rigorous and demanding for many students. As such, it is very important to select a Sec 4 IP Tutor that has a lot of experience in teaching Sec 4 IP Students so that you can make sure that the tutor is well-versed with the content and examination practices of the IP school syllabus.
By selecting a tutor with prior experience with teaching Sec 4 IP students, you will be rest assured that they will be able to help guide and support your child as he/she goes through the highly demanding curriculum and syllabus.
Commitment
It is of the utmost importance to select a Sec 4 IP Tutor that is highly committed, both to teaching and to your child's schedule. When you engage a dedicated and highly committed tutor, you can be more assured of their dedication to teaching your child. This will also make you more confident that your child does well under the tutor's guidance.
Moreover, if you are intending for your child to be taught by the Tutor on a long-term basis, it will definitely be beneficial to check with them to see if they are willing to follow up teaching the student as they progress in school, and even up to the A Levels or IBDP.
Academic and Teaching Qualifications
When engaging a Sec 4 IP Tutor, it is important to select one that has stellar academic and teaching qualifications. Moreover, you may also want to consider picking a tutor that has graduated from a related course and has taught for a minimum of 1 year. If you are looking for a more experienced tutor to guide your child, you might also want to look out for tutors who have taught in MOE schools who are NIE trained. To check if they are capable of teaching, you can also look at their educational experience, years of teaching experience and personal academic grades.
Such qualifications are crucial in ensuring that the tutor is qualified enough to teach your child, especially at Sec 4 IP level when building a strong foundation is of utmost importance.
Testimonials from Secondary 4 IP Students
I love classes with Mr Lok. He would always take the time to painstakingly explain every single mistake that I made in my school tests and exams, and would make sure that I don't make the same mistake again. He is so meticulous and helpful!
Jovan Sim
Sec 4 IP Student from Victoria School
Maths lessons with Ms Sharon are really fun and engaging! My school lessons have always been boring and too fast for me to grasp the concepts. With Ms Sharon, I can learn at my own pace and ask as many questions as I need!
Zelene Tay
Sec 4 IP Student from Dunman High School
I have always been really bad at Physics. Ms Yeo always patiently explains the Physics concepts to me again and again, until I understand them. With her help, I am confident that I will do well in my year-end exams!
Goh Zhi Hui
Sec 4 IP Student from River Valley High School
I have been taught by Mr Loo since Sec 2, and he has always been committed to teaching me well. He prints out his own personal set of notes for me to revise easily, and even gives me additional practices on my weaker topics to practice after class!
Michelle Foo
Sec 4 IP Student from Singapore Chinese Girls' School
Secondary 4 IP Video Resources
Engage The Best Secondary 4 IP Tuition in Singapore
Here at MindFlex, all of our Top Sec 4 IP Tutors are highly qualified and capable. We are confident that they will be able to effectively guide and coach your child to be a Global Citizen who thrives in the Holistic IP Curriculum.
Request for a MindFlex Tutor today!
FREE Test Papers
Available For Download!
MindFlex has specially curated Exam Papers from Top Schools to download & practice. All Levels & Subjects Available.
100% FREE, Updated & Reliable!