Primary 5 Tuition:
The Best Primary 5 Tutors in Singapore
Here at MindFlex, we have over 9,000 highly experienced P5 Tutors. Our P5 Tutors have effectively helped many Primary students improve their foundational Social Skills, Language and Literacy Skills, as well as their Maths and Scientific skills. Engage MindFlex for the best Primary School Tuition in Singapore today!
Importance of Primary 5 Tuition
Primary 5 is an important year for students as the content taught in school will begin to increase. Hence, it is extremely important for students to engage a Primary 5 Tutor to provide additional support and coaching during this stressful time.
At this age, it is common for parents to start feeling rather anxious due to the upcoming  PSLE – however, apart from using various methods to help your child to cope, you may also opt to engage a Top Primary 5 Tutor to tide your child through this difficult time.
Through Primary 5 Tuition in Singapore, students will be able to have an additional pillar of support throughout the academic year. This will reduce the stress that they are facing during this stressful year.
Free Request For Primary 5 Tutor
How Much Does Primary 5 Tuition Cost
In Singapore, the market for Primary 5 Tuition is highly competitive. The rates for tuition centres for P5 Tuition averages at around $160-$200/month, with rates possibly going above $400 depending if the centre is highly-acclaimed and highly sought-after. Similarly for Private 1-1 home tuition, rates start from $30/hour, but can go up to $70/h or more depending on each tutor's credentials.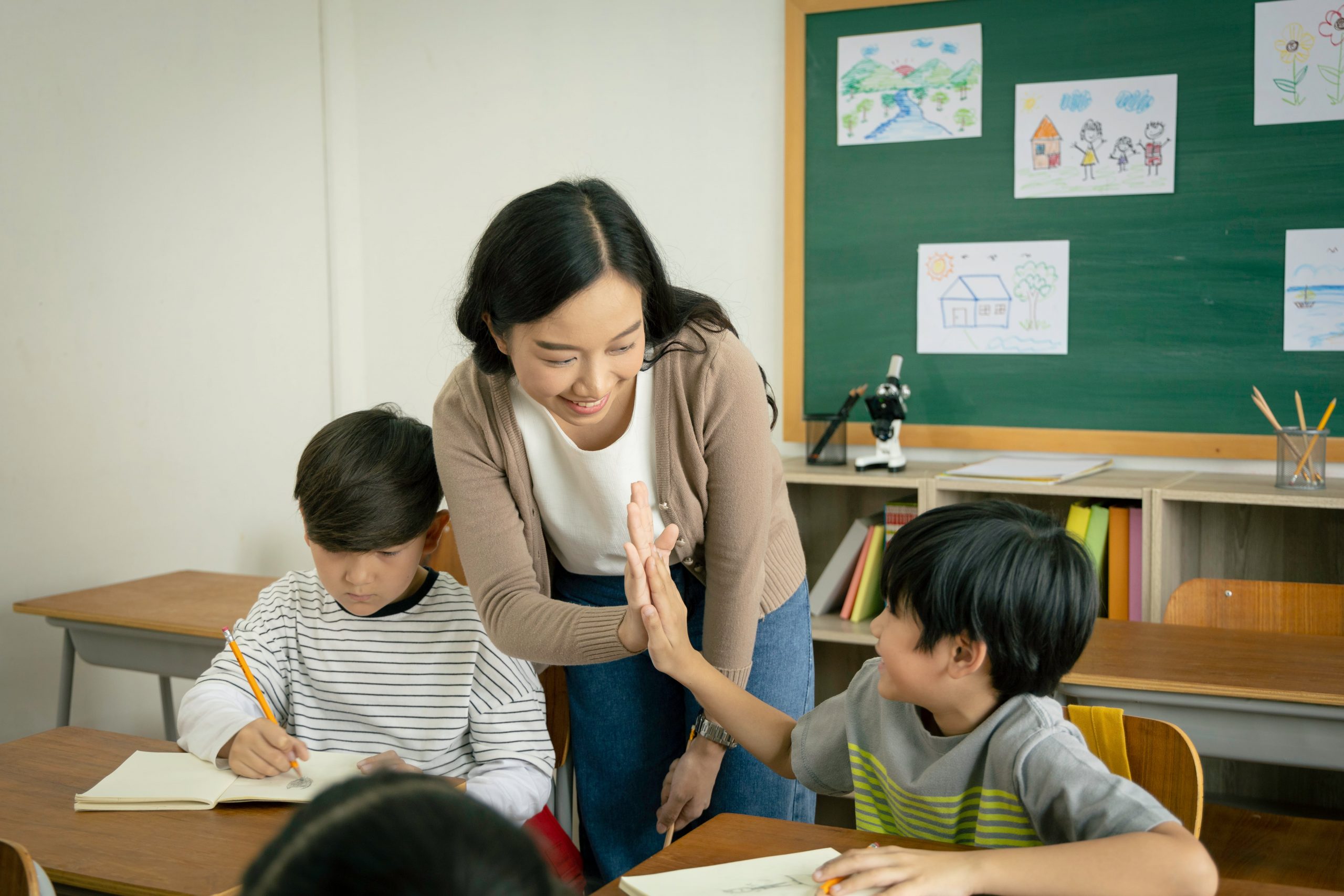 Outline of Primary 5 Tuition
Consolidation of Learning
Reinforcement of Examination Concepts
Mastering Key Communication Skills
Fostering Strong Reading, Writing and Speaking Skills
Sharpening Mathematical Skills
Exam-Focused Revision
Challenges Faced By Primary 5 Students
Lack of Motivation
The transition from P4 to P5 is highly difficult, and the learning curve for your child is likely to be extremely steep. Moreover, the rigour of the curriculum and the standard of the school work will be much more difficult and demanding. Moreover, if your child is lagging behind their peers, they could be unmotivated to catch up as they see it as too difficult to do.
Therefore, MindFlex recommends engaging a Top P5 Tutor for your child. A P5 Tutor will be able to provide students with sufficient support and guidance, as well as on-the-spot feedback. This will motivate students to remain on top of the P5 Curriculum.
Increase in After-School Commitments
As children advance up to the Primary 5 level, they could be facing more distractions from their academics. For instance, they could be beginning to join their school's Co-Curricular Activities (CCA). While useful in providing a source of stress relief and holistic education, these CCAs do take up a significant portion of your child's after-school hours. This leaves less time for revision of their P5 work.
As a result, many Primary 5 students are left feeling drained and exhausted after school, and may not have the time or energy to catch up on their revision and school homework. This is likely to put immense stress and pressure on them, which would have adverse effects on their well-being in the long run.
Leap in Syllabus
It is common knowledge that the Primary 5 curriculum is much more demanding than the Primary 4 Curriculum. As P5 students begin to gear up for the PSLE, the workload is thus expected to increase significantly. As such, it is a common sight to see many P5 students experiencing stress and feeling overwhelmed by the curriculum at this young age.
That is why we recommend that you engage a Top P5 Tutor as soon as possible, in order to lend a helping hand to your child as they take on this arduous journey. Your child will be more confident and assured, knowing that they have an extra pillar of support that they can rely on in their Primary 5 journey.
Scared to Speak Up in Class
Some Primary 5 Students tend to face difficulties speaking up or clarifying their doubts in class. This is especially true for P5 students who happen to have a more timid or quiet temperament, and is made worse by the large class sizes in schools which can be very intimidating. They may be afraid of being laughed at by their peers, and as a result do not speak up in class.
Here at MindFlex, we believe that it is very important that students voice out their concerns and doubts as soon as possible in order to create a smoother learning process. Furthermore, doing so will train these P5 students in the skill of Effective Communication, which is a skill that needs to be trained from young. Moreover, this is a skill that will aid them in their PSLE Oral Examinations.
Why You Should Engage A Primary 5 Tutor
1. Clear Misconceptions
At the Primary 5 level, students might not be well-adjusted to the competitive Upper Primary environment as well as the teaching methods of their Primary 5 school teachers. As such, students might not be willing to clarify any doubts with their teachers. Instead, many students may let their doubts pile up without clearing them, and end up sitting for their examinations with uncleared doubts.
However, with the help of a dedicated P5 Tutor, they will provide 100% attention and guidance to students. Students will be able to clarify their doubts or misconceptions in a private 1-1 setting.
2. Train Students in Time Management
As P5 students gear up for the PSLE, the examination papers will start to get more difficult and with more stringent time constraints. Students are expected to complete their P5 Examination papers under immense pressure and in a short amount of time. This can prove to be rather challenging for students.
As such, engaging a P5 Tutor will definitely be useful for students, as the tutor will be able to let students practise under timed conditions, thus conditioning them to complete their Examination papers in time.
3. Provision of Additional Revision Resources
Oftentimes, it can be rather difficult for students or parents to procure their own Primary 4 revision resources on their own. These resources could include revision summary notes and additional practice papers, and are absolutely crucial to consolidate students' learning.
MindFlex's Top P5 Tutors have gathered numerous useful resources ranging from summarised notes, mind maps to top schools' past-year papers. These are sure to aid in P5 students' learning process, as well as supplement the materials that they are provided with in school.
4. Gain Crucial Examination Skills
P5 examinations are often skills-based and require students to apply their knowledge to unfamiliar real-world contexts. As such, no matter how well-versed students are in the textbook content, they will still be unable to ace their P5 Examinations if they are unable to correctly apply their content knowledge to their examination questions.
Therefore, having a P5 Tutor is thus useful as tutors will be able to teach crucial examination skills to students. This will ensure that students will be able to make proper use of their Primary 5 content knowledge in examinations, and ace their P5 Examinations.
What To Look For in A Primary 5 Tutor
Academic and Teaching Qualifications
When engaging a Primary 5 Tutor, it is important to select one that has stellar academic results as well as the relevant teaching qualifications. For example, it might be better to pick a tutor that has graduated from a related course and has taught for a minimum of 1 year. If you are looking for a more experienced tutor to guide your child, you might also want to look out for tutors who have taught in MOE schools.
Such qualifications are crucial in ensuring that the tutor is qualified enough to teach your child, especially at Primary 5 level when students are beginning to gear up for the PSLE.
Patience in Teaching
Teaching Primary 5 students is definitely a struggle, as tutors have to struggle to get their attention as well as to get them to listen and pay attention. Moreover, as the syllabus gets progressively harder as the students advance from Primary 4 to Primary 5 students may feel less motivated and less interested in the subject. As such, it is important to engage a Primary 5 Tutor that is patient enough to continuously engage the Primary 5 student.
In order to gauge the patience of the tutor, you may request for a trial lesson. Through the trial lesson, you can sit in and observe how the Primary 5 Tutor handles the child during the entirety of the lesson.
Ability to Provide Additional Resources
At Primary 5 level, it is probably difficult to find reliable and recent resources for your child. Hence, by choosing a Primary 5 Tutor that is able to provide additional resources, you can save time on hunting for resources and leave it to your child's Primary 5 Tutor!
The ability to provide additional resources also means that the tutor has spent time and effort curating these resources – which is also a marker of their commitment and dedication. Hence, when searching for a Primary 5 Tutor, it would be great to look out for tutors who are able to provide their own self-collated resources.
Commitment
It is important to select a Primary 5 Tutor that is highly committed, both to teaching and to your child's schedule. When you engage a committed tutor, you can be more assured of their dedication to teaching your child and ensuring that your child does well in their Primary 5 examination.
Furthermore, if you are intending to engage the Tutor on a long-term basis, it will be beneficial to check with them to see if they are willing to follow up teaching the student as they progress in school, up till the PSLE.
Testimonials from Primary 5 Students
My tutor Rachel has been very helpful. She will always make sure that I understand everything in school, and will revise with me if I don't understand something. She will always comfort me if I don't score well, and makes sure that I understand my mistakes.
Michael Chin
P5 Student from Rosyth School
Ben has always had trouble paying attention in school. His tutor Ms Lim always makes sure that her lessons are engaging enough to ensure that he is paying attention for the entire lesson. I am confident that she will be able to help Ben do well in his exams!
Roselyn (Parent of Ben Tan)
P5 Student from Kuo Chuan Presbyterian Pri
When I first started Tuition with my teacher in February, I was doing so badly in school. However, with her help, I have managed to improve so much in my tests and exams in school. Thank you Ms Yeo for all your help!
Jeremy Loh
P5 Student from St. Andrew's Junior School
Lessons with Mr Goh are so fun. He will always teach me ways to solve different types of Maths sums. Even though I was so bad at Maths, Mr Goh still managed to help me improve by 2 bands over the months that he taught me.
Elizabeth Yeo
P5 Student from Chongfu School
Primary 5 Video Resources
Engage The Best Primary 5 Tuition in Singapore
Here at MindFlex, we are home to some of the best P5 Tutors in Singapore. Being highly experienced and qualified, our P5 Tutors are able to provide the highest quality education from the comfort of your own home.
Request for a MindFlex Tutor today!
FREE Test Papers
Available For Download!
MindFlex has specially curated Exam Papers from Top Schools to download & practice. All Levels & Subjects Available.
100% FREE, Updated & Reliable!
Other Primary School Pages