Secondary 3 Tuition:
The Best Secondary 3 Tutors in Singapore
Here at MindFlex, we are home to the best and competent Secondary 3 Tutors in Singapore. Our tutors are engaging and dedicated in there teaching, as such, students can be assured that they will receive high-quality one-on-one Secondary School Tuition in Singapore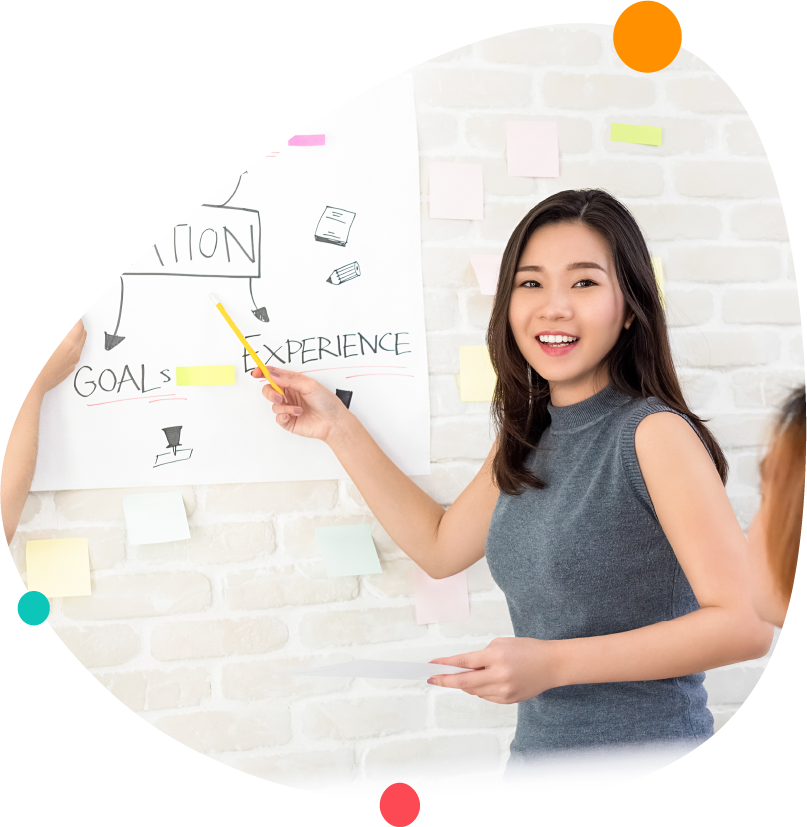 Importance of Secondary 3 Tuition
At Secondary 3 level, the syllabus starts to get more complicated and tedious. Topics and concepts in each subject would get more advanced and higher-level. Many students in Secondary 3 tend to struggle in their academics. In addition, students may also face difficulty in scoring well. This usually results in more parents seeking Secondary 3 Tuition for their child. Besides, after-school activities also increase in Secondary 3, which causes students to find it harder to focus on their studies.
As such, the ability to balance school life and extracurricular activities is important if students want to minimise the amount of distractions in their life. Students who are unable to balance their academics and other commitments would definitely see a negative impact in their academics in the long run.
Hence, having a Secondary 3 Tutor is important as they ensure that students are constantly on track in their learning and with personalised lessons conducted for them, it will target areas that they require more work in. In addition, their many years of experience in teaching will also allow them to provide useful tips and advice on life skills.
Free Request For Secondary 3 Tutor
How Much Does Secondary 3 Tuition Cost
In Singapore, Secondary 3 Tuition in tuition centres cost around $200/month, with rates going up to $460 or more for tuition centres that are more reputable or high quality. Similarly, for private home tuition, the rate averages at about $35-90 per hour, depending on how qualified and experienced the home tutor is.

Outline of Secondary 3 Tuition
Enhancing Critical Thinking Skills
Strong Foundation in Concepts and Prior Knowledge
Writing texts that argue, respond and evaluate
Key Techniques in Answering Questions
Basic Inference Skills
Stress and Time Management in Exam Setting
Challenges Faced By Secondary 3 Students
Losing Interest in Studying
In Secondary 3, subjects that the students have chosen during their streaming exercise will be much more challenging and tedious compared to what they have taken in Lower Secondary. The standard of the school work will be much more demanding. As such, students may struggle to keep up with their peers in class and fall behind in their academics. If nothing is done to help the students in their studies, they will eventually lose the motivation and interest in putting in the effort to work hard and do well.
Hence, it will be beneficial for students to engage in a Secondary 3 Tutor. This is because they will be able to provide students with sufficient support and guidance, as well as on-the-spot feedback. Hence, motivating students to do well in their studies.
Adjustment To New Syllabus
Many Secondary 3 students tend to face the struggle of dealing with higher-level subjects. The inability to understand the topics or concepts well could cause students to feel stressed and anxious. Hence, they may find difficulty in coping with their new heavier workload, as well as adjustment issues as they learn the brand-new content in the subject.
The struggles of Secondary 3 students show that additional guidance and time is needed for them to adjust fully into their new syllabus. To help them through this difficult time, engaging in a Secondary 3 Tutor will be very beneficial for them.
Inability to Cope Well in the New Curriculum
In Secondary 3, the curriculum will be much more rigorous as the subjects that students are taking will be more in-depth in terms of concepts. Being an extremely rigorous programme, many Secondary 3 students thus experience stress, and feel overwhelmed.
Engaging in a Secondary 3 Tutor as soon as possible, will be beneficial in the students' learning. They will feel more confident and assured, knowing that they have an extra pillar of support that they can rely on in their academic journey.
Difficulty Speaking Up their Concerns in Class
Secondary 3 students who happen to have a more quiet or timid temperament, tend to face difficulties speaking up or clarifying their doubts in class. This may be due to the fact that they are afraid of being laughed at by their peers, and as a result do not speak up in class.
In MindFlex, we believe that it is very important for students to voice out their concerns and doubts as soon as possible in order to prevent an accumulation of misconceptions in their learning. This would ensure that they will have a deeper understanding in the concepts that they have learnt and apply it in their studies so that there will be an improvement in their academics.
Why You Should Engage A Secondary 3 Tutor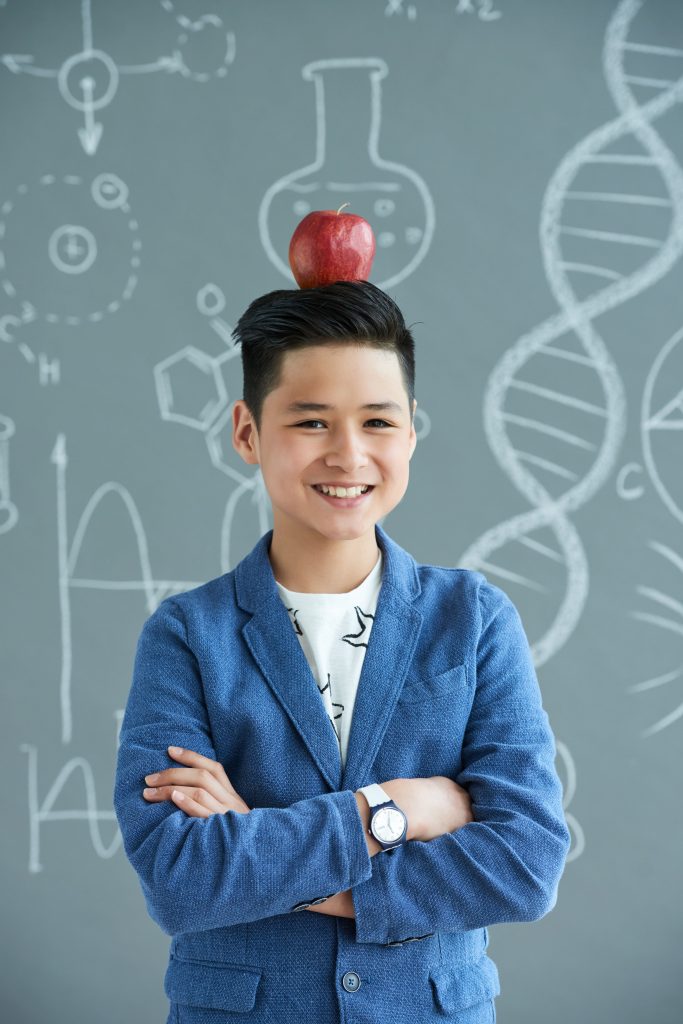 1.

Work on Student's Time Management

Time management is one of the common issues that many students face during their examinations. The inability to complete their papers on time during the exams hinders the overall grades, which causes students to feel pressured and stressed. As the questions in the papers become more challenging, the time constraints during exams definitely puts the students in a difficult spot.
With a Secondary 3 Tutor, students are assured to receive plenty of practice that can condition them to complete their papers on time. Timed practices and mock examinations will be conducted to train students on their time management.
2. Provision of Notes and Materials

Homework, practice papers and notes provided by the schools may sometimes be insufficient in the students' learning. Having additional resources such as revision summary notes and additional practice papers, helps to consolidate the students' learning and provide them an edge over their peers in class/
Here at MindFlex, our Secondary 3 Tutors provide their students with notes and good quality resources to expose them to a variety of exam questions that may appear in the examinations. This would aid in their learning and prepare them well for any upcoming tests and exams.
3. Address Student's Weaknesses

Students who are slow learners tend to fall behind the class as they struggle to keep up with the lesson pace. With the hectic schedules, teachers usually lack the time to address each and every student's mistakes and concerns.
Having a Secondary 3 Tutor will help reinforce and enhance their learning in school. Tutors will go through topics and concepts that the students have trouble comprehending. In addition, any mistakes made or weaknesses that the students have will also be worked on to ensure they do well in the exams.
4. Clarifying Student's Doubts

In school students may be extremely shy and unwilling to clear their doubts in class, especially in front of all their classmates. As such, many of them tend to leave their questions aside and only ask them when the examination approaches. This will cause misconceptions to snowball and result in mistakes that might be harder to correct in the future.
Secondary 3 Tutors will provide their 100% attention and guidance to students, allowing them to clarify any doubts or misconceptions that might arise. In addition, in a one-on-one setting, students can also ask questions wherever they want and get immediate answers.
What To Look For in A Secondary 3 Tutor
Prior Experience in Teaching Secondary 3 Students
Compared to Secondary 1-2, the syllabus in Secondary 3 will be a bit different compared to what they have been learning. As such, it is very important to select a Secondary 3 Tutor that has experience in teaching Secondary 3 students are are constantly up to date with the latest syllabus from MOE
Selecting a tutor with a good track record and experience in teaching Secondary 3 students, allows students and parents alike to feel rest assured in the quality of their teaching. Hence, helping the students to ease into the Secondary 3 curriculum and syllabus more easily and smoothly.
Ability to Provide Additional Resources
At Secondary 3 level, it is probably difficult to find reliable and recent resources for your child. Hence, by choosing a Secondary 3 Tutor that is able to provide additional resources, you can save time on looking for resources.
Being able to provide additional resources shows that the tutor has spent time and effort curating them. This is also a marker of their commitment and dedication towards teaching.. Hence, when searching for a Secondary 3 Tutor, it would be best to look out for tutors who are able to provide materials for the students to work on.
Patience in Teaching
In some situations, tutors may sometimes have to struggle to get the student's attention as well as to get them to listen and pay attention during lessons. With the syllabus getting increasingly harder as they advance to higher levels, students might get less motivated to study hard in the subject. As such, it is important to engage a Primary 3 Tutor that is patient enough to continuously engage the Primary 3 student.
While this might be difficult to judge or determine at first glance, it might be useful to request for a trial lesson, and through the trial lesson, you can sit in and observe how the Secondary 3 Tutor handles the child during the entirety of the lesson.
Academic and Teaching Qualifications
When engaging a Secondary 3 Tutor, it is important to select one that has good academic and teaching qualifications. For example, it might be better to pick a tutor that has graduated from a related course and has taught for a minimum of 1 year.
If you are looking for a more experienced tutor to guide your child, you might also want to look out for tutors who have taught in MOE schools. Such qualifications are crucial in ensuring that the tutor is qualified enough to teach your child, especially at Secondary 3 level when building a strong foundation is of utmost importance.
Testimonials from Secondary 3 Students
MindFlex is a great tuition agency with fantastic service. They were very detailed in asking for my requirements in finding a tutor and sent in profiles of tutors that matched my criteria. They also explained a lot of things to me so that I can have a better understanding of the process.
Mr Teng (Parent of Teng Si Min)
Sec 3 Student from Xinmin Sec
Thank you MindFlex for your good service and help in finding a tutor for my daughter. My daughter really likes the lessons and has been showing improvements in her Science Exams after going for tuition classes. We will continue with Mr Vignesh next year as well.
Mr Gurmeet (Parent of Kashish)
Sec 3 Student from Serangoon Sec
I would like to show my appreciation towards Mrs Teo and MindFlex Home Tuition. Mrs Teo has been very helpful in my academic journey and has made lessons very interesting and engaging. Thanks to her, I was able to see an improvement in my grades and feel more motivated to study harder.
Nurin
Sec 3 Student from Anderson Sec

Since I entered Secondary School, I have always been scoring borderline for my English subject. However, tuition lessons with Mrs Chow have helped to improve my grades. I could see that she was very dedicated to teaching and her lessons were always interesting.
Daniel Lim
Sec 3 Student from Bedok Green Sec

Secondary 3 Video Resources
Engage The Best Secondary 3 Tuition in Singapore
Home to the top Secondary 3 Tutors in MindFlex, our tutors have at least 1 years' worth of teaching experience, and are very well-versed in the MOE syllabus. Our Secondary 3 Tutors will conduct lessons that are reliable and effective in the student's learning.
Request for a MindFlex Tutor today!
FREE Test Papers
Available For Download!
MindFlex has specially curated Exam Papers from Top Schools to download & practice. All Levels & Subjects Available.
100% FREE, Updated & Reliable!
Other Secondary School Pages