Secondary 5 Tuition:
The Best Secondary 5 Tutors in Singapore
Here at MindFlex, we have a large pool of Secondary 5 Tutors that will effectively help many Secondary students score well in their academics. With their many years of experience, tutors under MindFlex's Secondary School Tuition are well prepared in ensuring that lessons are effective in helping the students do well in their academies as well as making sure that there are drastic improvements in their examination grades.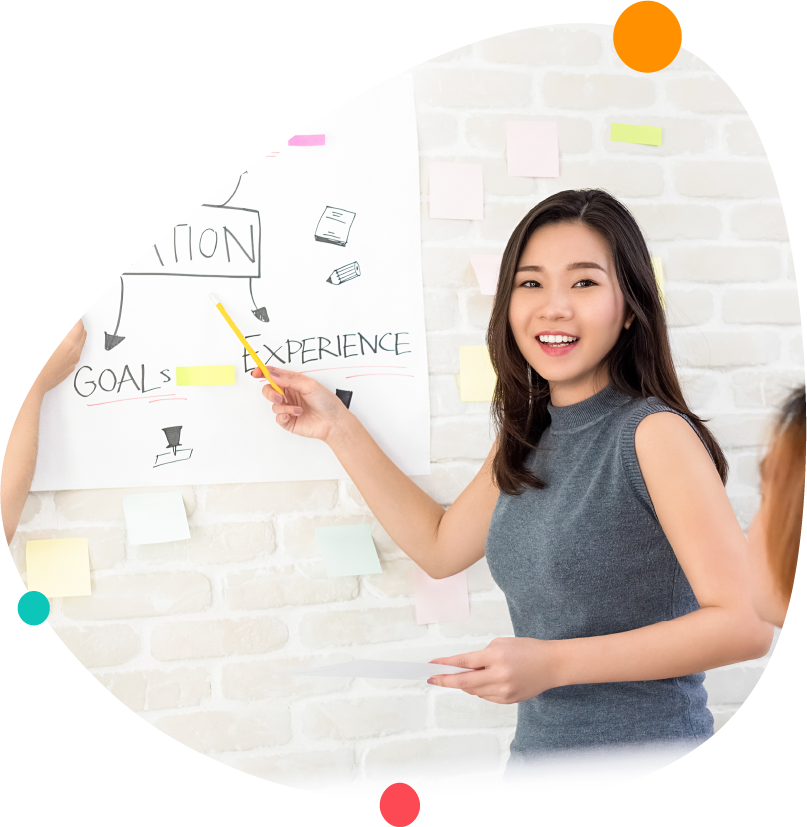 Importance of Secondary 5 Tuition
Secondary 5 is a crucial and exciting year for students taking the N Level examination. As such, Secondary 5 Tuition is a popular demand as many parents want to provide their child with additional academic assistance before their upcoming major examination. 
In Secondary 5, many parents and students tend to feel anxious as the N Level examination approaches. Besides learning how to cope with stress, hiring a Secondary 5 Tutor can also provide students with additional guidance in their academics as well as day to day life. 
Having Secondary 5 Tuition in Singapore can definitely bring about confidence in the students' level of preparation for the N Levels and allow them to have an edge over their peers. 
Free Request For Secondary 5 Tutor
How Much Does Secondary 5 Tuition Cost
In Secondary 5, there will be a higher demand in tuition as students prepare for their major examination. The rates in tuition centres for Secondary Tuition averages at around $200/month, with rates possibly going above $460 depending on the centre's reputation and quality. Private 1-1 home tuition rates start from $35/hour, but can go up to $90/h or more depending on the tutor's credentials.

Outline of Secondary 5 Tuition
Stress Management in an Exam
Ability to Manage Time Well During Exams
Application Skills
Answering Techniques
Mastery in Examination Concepts
Revision of Content
Challenges Faced By Secondary 5 Students
Stress from N Level Preparation
In Secondary 5, many students will experience higher stress levels as they prepare for their N Level Exam. As the examination approaches, many students will feel anxious and stressed as they start to question their level of readiness to sit for the exams.
For the N Level, Secondary 5 students will have to ensure that they master all the content in the syllabus. Many students will feel overwhelmed as they constantly revise the information that has been taught throughout the academic year. With our Secondary 5 Tutors, students will be able to experience intense lessons that will aid in their preparation for the N Levels.
Poor Time Management
The inability to manage time well during exams is a common cause for students to not do well. Having good time management during examinations is important as it ensures that students are able to finish their paper on time.
Our Secondary 5 Tutors in MindFlex will provide students with tips on how they can manage their time well. Sufficient practice papers and mock test will be given to the students during lessons to expose them to various question types and build their confidence in tackling similar questions during the exams.
Lack of Resources
In school, students may experience insufficient practices for them to work on. They may find it hard to have additional resources to supplement their learning. Even if they are able to find such resources, they might not be in good condition or of good quality.
With a Secondary 5 Tutor, however, students will be able to receive additional resources that the tutors have accumulated through their many years of experience in teaching. This would allow them to get extra practice and instantaneous feedback and guidance to help them improve.
Lack of Motivation
In Secondary 5, the syllabus will get increasingly challenging. In order to do well in the N Levels, students are required to have an immense amount of content mastery. Having setbacks such as low grades or inability to understand course content might render students unmotivated to continue learning.
With a Secondary 5 Tutor, students will be provided with personalised one-on-one guidance that are targeted to address their weaknesses, which will allow them to see improvements in no time. With such improvements, students will find it easier when approaching even the toughest of concepts, hence increasing their motivation for the N Levels.
Why You Should Engage A Secondary 5 Tutor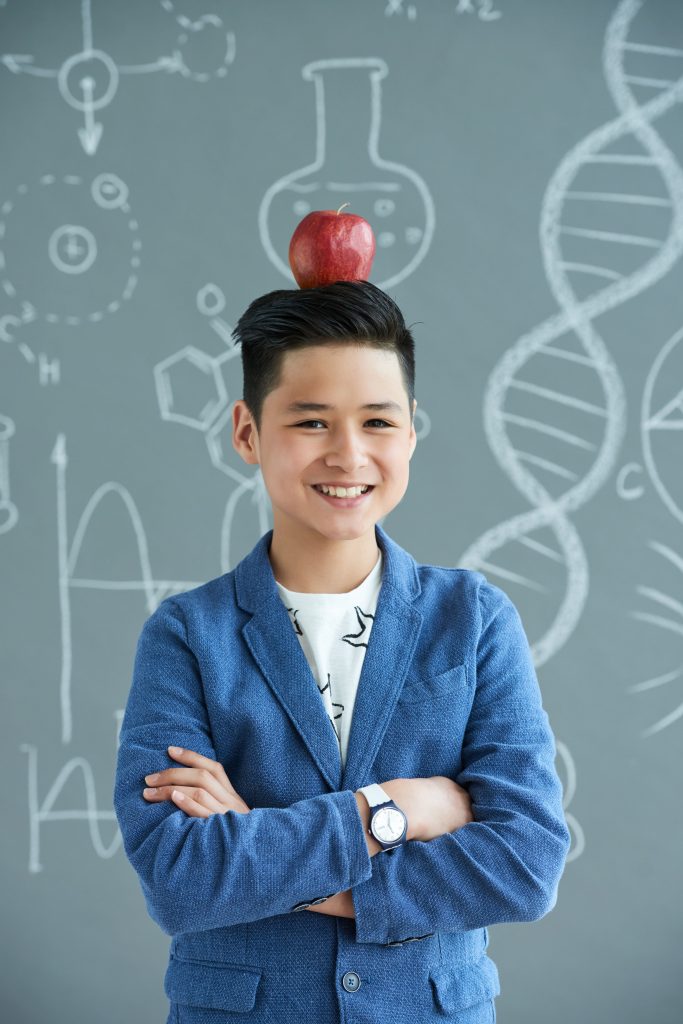 1.

Gaining Crucial Examination Strategies

In Secondary 5, the N Level questions sometimes involve the applications of unfamiliar real-world contexts. As such, the ability to apply what they have learnt and their content knowledge to their examination questions is crucial in scoring well.
Therefore, having a Secondary 5 Tutor is useful as tutors will be able to impart crucial examination skills to students. This will ensure that students will be able to make proper use of their Secondary 5 content knowledge in examinations, and ace their N Levels.
2. Addressing Student's Concerns

Doubts or questions that are left unanswered will lead to an accumulation in misconceptions that might not be noticed at first glance. If they are not addressed, the misconceptions will snowball and result in mistakes that might be hard for the students to eradicate.
Engaging in a Secondary 5 Tutor will help students fix their misconceptions as the tutors provide students with feedback and answers to their concerns. As a result, this would improve the students' understanding of what was taught and be more prepared for the N Level Exams.
3. Provision of Additional Revision Resources

Oftentimes, it can be challenging to find Secondary 5 revision resources on their own. Such resources would include revision summary notes and additional practice papers, which is beneficial in consolidating the students' learning.
In MindFlex, our Secondary 5 Tutors have gathered numerous useful resources ranging from summarised notes, mind maps to top schools' past-year papers from their many years of teaching experience. These additional materials will help to aid the students' learning process.
4. Train Students in Time Management

As Secondary 5 students prepare for the N Level Exams, the examination papers will start to get more difficult and with more stringent time constraints. Students are expected to complete their Secondary 5 Examination papers under immense pressure and in a short amount of time. This can prove to be rather challenging for students.
Having a Secondary 5 Tutor will benefit students in their preparation for the N Levels, as the tutor conducts practises under timed conditions, thus conditioning them to complete their Examination papers in time.
What To Look For in A Secondary 5 Tutor
Ability to Help Students in N Levels
At Secondary 5, most students will be extremely anxious as they prepare for their N Level Examination. Thus, finding a Secondary 5 Tutor who is well-equipped with the relevant teaching experience and skills is important in helping students feel less stress and worry.
For instance, it might be better to find a Secondary Tutor that has extensive experience helping Secondary 5 students, or a tutor that has a strong testimonial base from multiple Secondary 5 students who have achieved good grades in their studies.
Patience in Teaching
Teaching can sometimes be challenging, as tutors have to struggle to get their attention as well as to get them to listen and pay attention. As such, it is important to engage a Secondary 5 Tutor that is patient enough to continuously engage the student.
In order to gauge the patience of the tutor, you may request for a trial lesson. Through the trial lesson, you can sit in and observe how the Secondary 5 Tutor handles the child during the entirety of the lesson.
Ability to Provide Additional Resources
At Secondary 5 level, it can be troublesome to find reliable and recent resources. Choosing a Secondary 5 Tutor that is able to provide additional resources, can help save the student's time.
The ability to provide additional resources also means that the tutor has spent time and effort curating these resources. This shows the level of commitment and dedication the tutor has in their teaching. Hence, when searching for a Secondary 5 Tutor, it would be great to look out for tutors who are able to provide their own self-collated resources.
Academic and Teaching Qualifications
When engaging a Secondary 5 Tutor for your child, it is extremely important that you select one that has stellar academic results as well as the relevant teaching qualifications. For example, it might be better to pick a tutor that has graduated from a related course and has taught for a minimum of 1 year. If you are looking for a more experienced tutor to guide your child, you might also want to look out for tutors who have taught in MOE schools.
Such qualifications are crucial in ensuring that the tutor is qualified enough to teach your child, especially at Secondary 5 level when students are preparing for their N Levels..
Testimonials from Secondary 5 Students
Learning has never been more fun with Mr Dennis. In every lesson, he will use creative means to help me understand the concepts better and provide me with a lot of practice for me to work on. I used to dislike studying because it felt boring and mundane. But engaging with Dennis has allowed me to see the fun in learning and motivates me to study hard.
Sherry Poh
Sec 5 Student from Pasir Ris Sec
I am very grateful for Mdm Leow! Throughout my Secondary School years, I have always scored badly for my sciences. Mrs Leow would always encourage me to do well which motivates me. She always provides me with additional resources that I could use. With her teachings, I was able to improve a lot on my grades for Science.
Olivia Ang
Sec 5 Student from Jurong Sec
Thanks to MindFlex, I was able to meet Janice! My tutor always goes the extra mile in ensuring that I am fully prepared for any class tests as well as the examinations. After class, she would always answer my questions promptly. I feel so much more confident in myself after having lessons with her.
Kimberly Soh
Sec 5 Student from Compassvale Sec

Ms Nora is a very fun and engaging tutor. During lessons, she always makes sure that I am doing alright before moving on to the next topic. She provides me with a lot of examination tips that would be useful during the N Levels. What's more, she would sometimes buy snacks for me!
Jamitra
Sec 5 Student from St Margaret Sec

Secondary 5 Video Resources
Engage The Best Secondary 5 Tuition in Singapore
Secondary 5 is one of the most important years for students as they prepare for their N Level Examination. Over at MindFlex, we are home to some of the best Secondary 5 Tutors, who are all qualified to prepare and guide students in their N Level Examination to achieve their desired grades!
Request for a MindFlex Tutor today!
FREE Test Papers
Available For Download!
MindFlex has specially curated Exam Papers from Top Schools to download & practice. All Levels & Subjects Available.
100% FREE, Updated & Reliable!
Other Secondary School Pages