MindFlex music Lessons
Looking For The
Best Piano Lessons in Singapore?
100% of Music Students Learn and Perform Better with The Best Piano Lessons in Singapore
All Piano Lessons for Kids and Adults Based on Latest ABRSM/Trinity Syllabus
Get Access to High-Quality Piano Lessons at Reasonable Prices
Receive Individualised Piano Lessons Catered to Every Music Student
Heightened Confidence and Interest in Playing the Piano
3,000+ Passionate and Experienced Piano Teachers Committed to Guide Students in Playing and Learning about the Instrument
Free Request For Piano Lessons
The piano is one of, if not, the most popular musical instrument that is learnt by many people across the world due to the high versatility and dynamics of the instrument.
With 36 black and 52 white keys, making a total of 88 keys, the piano is used for many types of music genres including classical, jazz and pop. 
Most students tend to opt to go under the ABRSM/Trinity Grading system, which requires them to achieve mastery of both practical playing techniques and a holistic understanding of the music and piano theory. Through the syllabuses, students will be exposed to a wide range of piano genres, notably the classical genre. However, for students who wish to achieve greater versatility and adopt a more recreational curriculum, they can choose to forgo the taking of examinations and solely focus on the genres they are interested in, such as the contemporary/pop piano genres.
Learning to play the piano is said to be a rewarding and creative experience as it encourages players to enhance their motor, coordination and memorisation skills, among many other skills. Moreover, picking up the ability to play the piano at a young age has shown to accelerate one's brain development, while enhancing concentration, perseverance and emotional expression at the same time.
In terms of official assessments, piano students have to go through 8 grade examinations (excluding Initial Grade), with each grade being progressively more difficult up till the 8th Grade. For each grade examination, students are required to go through the Practical Piano exams under the ABRSM/Trinity. Under the ABRSM syllabus, the examination consists of three pieces, namely scales and arpeggios, sight-reading, and aural tests, with total marks in all exams being 150. Students are required to achieve 100 marks to achieve 'Pass', 120 marks to obtain 'Merit' and 130 marks to achieve 'Distinction'. Students will only be allowed to move on to the higher Grades should they pass the previous Grade examination. Under the Trinity syllabus, the total possible marks attained is 100, and students have to achieve 60 marks to pass, 75 marks to attain a 'Merit' and 87 and above for a 'Distinction'.
At MindFlex, we offer the Top Piano Lessons in Singapore to guide students on their music journey with the piano instrument. We take pride in our highly qualified and passionate piano music teachers that will devote their time and attention in helping their students excel well in both theory and practical aspects of playing the instrument. With MindFlex's Best Piano Lessons, students can also be sure to be adequately prepared for the Piano Grade (1 – 8) examinations under ABRSM/Trinity syllabus. Contact us today and let us help you find the most suitable piano music teacher for you/your child!
SUB TEXT HERE
Rates for Piano Lesson Singapore
Our english home tuition rates are constantly updated in real-time based on rates quoted by home tutors in Singapore. These market rates are based on the volume of 10,000+ monthly tuition assignment applications over a pool of 30,000+ active home tutors.
| | | | |
| --- | --- | --- | --- |
| | | | |
| | | | |
| | | | |
| | | | |
| | | | |
| | | | |
| | | | |
| | | | |
| | | | |
| | | | |
| | | | |
| | | | |
What Are The Skills Covered By MindFlex's Piano Music Teachers?
GRADE 1-3
– Knowledge on musical alphabets and finger numbers
– Basic staff and keyboard awareness
– Ability to play one hand at a time
– Develop rhythm and steady beat
– Dynamics and articulation
– Play C,G, and F key signatures

GRADE 4-6
– Knowledge on music theory and notation
– Strong knowledge on chords and progressions
– Ability to play songs with 2 flats/sharps
– Development in technique, sight reading and musicality
– Ability to play both hands independent of each other
– Harmonic, melodic minor chords, scales and arpeggios

GRADE 7-8
– Advanced Knowledge on Theory, Keys, Chords and Progression
– Advanced Knowledge on Piano Techniques and Musicality
– Ability to play most songs of any repertoire
– Ability to play in all key signatures

FIND OUT MORE ABOUT
GRADE 1 – 8 PIANO LESSONS
MindFlex offers private 1-1 Piano Lessons in Singapore. Through these private piano lessons, our Top Piano Teachers will be able to assess students' mistakes on the spot, and provide immediate feedback to students. With MindFlex's Top Piano Lessons in Singapore, your lessons may be held in your own home if you have a piano at home. This way, you may save time and travel fees, making this a convenient option for you.
MindFlex offers Classical Piano lessons, which is recommended for the majority of beginner students in Singapore. This is because the Classical genre offers an extremely comprehensive coverage of piano knowledge, and is also a gateway for students to take the ABRSM or Trinity Piano Examinations. Here at MindFlex, our Top Piano Teachers in Singapore are well-versed in the ABRSM and Trinity Piano Syllabus. They will thus be able to guide you in learning the examination pieces and giving you sufficient practice for the aural tests in these examinations. With MindFlex's Top Piano Teachers in Singapore, you will be well-prepared for the ABRSM or Trinity Classical Piano Examinations.
For music students who are more interested in the Pop genre, MindFlex also offers Pop Piano Lessons to teach you all that you need to know about Pop Piano. Our Top Piano Teachers will be able to coach students in common chord progressions in pop music as well as simple improvisation to ensure that you are well-equipped in your pop piano journey. You may even opt to sit for the Trinity Pop Piano Examinations which our Top Piano Teachers can help you to prepare for.
Here at MindFlex, we offer Jazz Piano Lessons for students who are passionate about the jazz genre of music. Our Top Piano Teachers will be able to coach you to become familiar with chord progressions and chord theory, to ensure that you will be able to read chord charts and play by ear. In MindFlex's Top Piano Lessons in Singapore, we offer a wide range of jazz piano styles including swing, latin jazz and ragtime to ensure that you have a variety of jazz piano styles to choose from.
CONTEMPORARY PIANO LESSONS

CONTEMPORARY PIANO TEACHERS
For students interested in Contemporary Piano Music styles such as Musical Theatre, Folk, Worship, Rock and RnB, our Contemporary Piano Lessons would be most suitable. Our Top Piano Teachers will be able to teach students how to read lead sheets and chord charts, which is an important skill in the realm of contemporary piano. Here at MindFlex, you may be well-assured that our Contemporary Piano Lessons will be able to teach you all that you need to know about contemporary music!
What Are The Challenges Faced by Piano Students in Singapore?
Difficulty in Establishing Good Foundation in Practical and Theoretical Aspects
Difficulty in Establishing Basics Such as Hand Positions and Skills
Difficulty in Practicing On One's Own Without Piano Teacher
Poor Understanding in Piano Fundamentals
Struggling With Mastering Techniques in Piano Playing
Unable to Find Motivation To Practice Regularly
Unable to Understand Technical Components of Theory
Unable to Master Piano Playing Due to Poor Foundation
Common Benefits of
Engaging Piano Music Teachers through MindFlex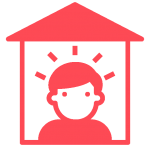 Individualised
Attention
MindFlex offers music students 1-to-1 music lessons with our piano music teachers so that students can receive their teacher's 100% attention and time. With the undivided attention provided by music teachers, they will be able to spot their students' weaknesses easily and help students improve in both theory and practical aspects of the piano.
Engagement & Interest in
Piano
Sometimes, piano music students just need the additional boost and guidance to get the hang of the instrument that they want to play. With our highly experienced and passionate piano teachers, students are sure to pick up on the correct techniques and skills in order to play the piano well.
Access to
Piano Materials
Our experienced Piano teachers have years of experience and have accumulated a wealth of resources that will definitely be useful for students. These resources may include their own collated piano scores and notes, or theory materials that will definitely be beneficial for students in their mastery of the instrument.
Expert Guidance Based on
Student's Needs
By engaging a piano music teacher through MindFlex, students will receive personalised expert guidance and feedback from their teacher based on the student's strengths and areas of improvements in the field of music. MindFlex's piano teachers also have strong music backgrounds and specialisation in the piano instrument, so students can be assured that they are in good hands under the Best Piano Lessons in Singapore.
Advice &
Recommendations
With the amount of time that students learn and practice the piano in Mindflex's Piano Lesson, our teachers will be able to recommend useful tips and materials for students to improve their abilities and performance. Moreover, our piano music teachers can provide insightful advice for students' future prospects in the field of music based on their understanding of their students' strengths, weaknesses and interests.
Confidence Boost
for Students
Receiving additional support in one's music journey would be sure to motivate students to study and practice music more effectively and efficiently. When one is able to better study and practice the piano instrument, this naturally translates to heightened confidence among students as they can better express themselves in both music and non-music aspects.
What Are The 6 Most Important Criteria to Look For in A Piano Teacher?
1. Qualifications and Abilities To Teach The Piano
At MindFlex, we have a range of piano teachers, ranging from diploma holders to degree holders with years of accumulated experience. Rest assured that the piano teachers here at MindFlex are capable of teaching the instrument. At MindFlex, our friendly team will also be helping all clients in their selection process so that we can find the best tutor fit for every student depending on their needs.
2. Strong Music Background and Experience In Teaching Students
It is important to check if the piano teacher you are interested in engaging has experience in teaching students of similar levels and age groups. For example, if you are seeking a piano teacher to teach a Grade 7 student, it makes no sense to engage a piano teacher who only has experience in teaching students of lower grades, as they would not have sufficient knowledge and experience in the examination requirements of the higher grades.
3. Familiarity With the Instrument

While it is important for the music teacher to be able to teach students, it is also important that the teacher is well-versed with the instrument that the student wants to play. As different instruments work differently with unique techniques and skills, it would be beneficial to find a music teacher that specialises in specific instrument(s). This way, students will be able to learn more effectively during the lessons.
4. Ability to Teach Both Practical And Theory Aspect of Piano

In most cases, the practical and theory aspects of piano come hand in hand. Therefore, it would definitely be beneficial if the piano teacher has experience in teaching students in both the practical and theory aspects, ensuring an all-rounded learning experience for students during the piano lessons.
5. Passion and Dedication in Teaching Piano Lessons

When searching for a piano teacher, it will definitely be better to find one that is passionate and dedicated in both teaching and in the piano instrument itself. Without sufficient commitment and passion, the piano teacher will not be able to understand the student's learning style, and will not be able to design a suitable learning schedule for them. In addition, be sure to check if the piano teacher is able to commit to the arranged schedules. It will definitely be a pity for students to form a bond and trusted relationship with the teacher, only for the teacher to cancel any arrangements due to clashing schedules. At MindFlex, we make it a point to facilitate communication between student and teacher to ensure that all parties come to an agreed conclusion of expectations and schedules.
6. Testimonials and Recommendations From Previous Students

Top Piano Teachers in Singapore will naturally have testimonials and recommendations from previous tutees. To understand the strengths of these tutors, it is best for you to check if they have been recommended or have any testimonials from parents and students. Usually, these Singapore Piano Teachers will have a strong testimonial base, which can reassure you of their capability and that they are qualified enough to teach your child. MindFlex will include testimonials and indicate whether they have received good feedback from our clients, so that you can have an easy experience selecting a safe and capable Piano Teacher for your child.