MindFlex music Lessons
Looking For The
Best Singing Lessons in Singapore?
100% of Music Students Show Improvements With The Best Singing Lessons in Singapore
Lessons Are Based on The Latest ABRSM/Trinity Syllabus
MindFlex Offers High-Quality Singing Lessons at Affordable Rates
Receive Personalised Singing Lessons Tailored to Each Music Student
Increase Your Confidence In Your Singing
Choose Your Singing Coach From Our Pool Of 3,000+ Dedicated and Experienced Singing Teachers
Free Request For Singing Lessons
The voice is a complex and versatile instrument that can be used to make a variety of sounds in different tones, styles and timbres. Apart from the basic musicianship skills such as rhythm and pitching that are expected of most music students, voice students are also required to be able to have an acute awareness of their own bodies when they sing. This includes regulating their own air flow and breath pressure to a healthy level, as well as ensuring that their vowel shaping and articulation is appropriate for their chosen genre. From the point where the sound is first created in the voice box to when the sound is being produced, each step is carefully regulated by minute and complex muscle adjustments. As such, it is no wonder that many music students need extra guidance in their singing, and opt for Singing Lessons in Singapore!
During singing lessons, students are first guided on foundational singing and aural skills to hone their skills as a musician. Our Top Singing Coaches in Singapore will also begin to inculcate healthy singing habits to ensure that students are able to project and resonate their voices in a healthy manner. Our dedicated singing teachers will also teach certain genre-specific techniques of the student's choice to ensure that they attain their desired style. From classical to pop to jazz, music students at MindFlex have a myriad of singing genres to choose from, and many advanced students often learn more than one style in their singing lessons.
Most singing students in Singapore opt to be tested under the ABRSM/Trinity Grading system, which requires them to sing a number of prepared pieces both accompanied and unaccompanied, as well as sit for sight-singing and aural tests. However, it is not necessary for students to sit for these singing exams. Many singing students tend to opt for a more recreational and flexible curriculum, and decide to forgo these formal examinations.
Learning how to sing can have many benefits, for both children and adults alike. It is said to promote one's confidence and self-esteem, and also serves as a stress reliever. On a physical level, singing also helps to improve one's muscle tension, posture and breathing. For students who struggle with public speaking, going for singing lessons in Singapore can teach them to project their voices with confidence, a much sought-after skill that is also needed in the workplace. As such, our Top Singing Lessons will be extremely beneficial for students from all walks of life.
According to the ABRSM guidelines, singing students are required to sit for a total of 8 grades of examinations, with each examination being progressively more difficult. As mentioned above, students are required to perform a selection of accompanied songs, as well as an unaccompanied folk song. Students will be graded based on their Pitch, Time, Tone, Shape and Performance. The aural component focuses on testing students on their ability to recognise rhythms and short phrases. The examiner will be focusing on pitch rather than vocal quality for this component, and the aural tests can be adjusted to the singer's vocal range. For all of the practical examinations, the total marks are 150. Students are required to achieve 100 marks to achieve 'Pass', 120 marks to obtain 'Merit' and 130 marks to achieve 'Distinction'. Students will only be allowed to move on to the higher Grades should they pass the previous Grade examination. If students opt to take the Trinity singing syllabus, the total marks will be 100, and students have to achieve 60 marks to pass, 75 marks to attain a 'Merit' and 87 and above for a 'Distinction'.
Here at MindFlex, we offer the Top Singing Lessons in Singapore to guide you on your singing journey. We pride ourselves on offering you a Qualified and Dedicated Singing Coach from our extensive pool of singing teachers. With MindFlex's Top Singing Lessons, students can be assured that they will be well-equipped and confident to sit for the ABRSM or Trinity Singing Examinations. Feel free to contact us today and allow us to help you find your Top Singing Coach today!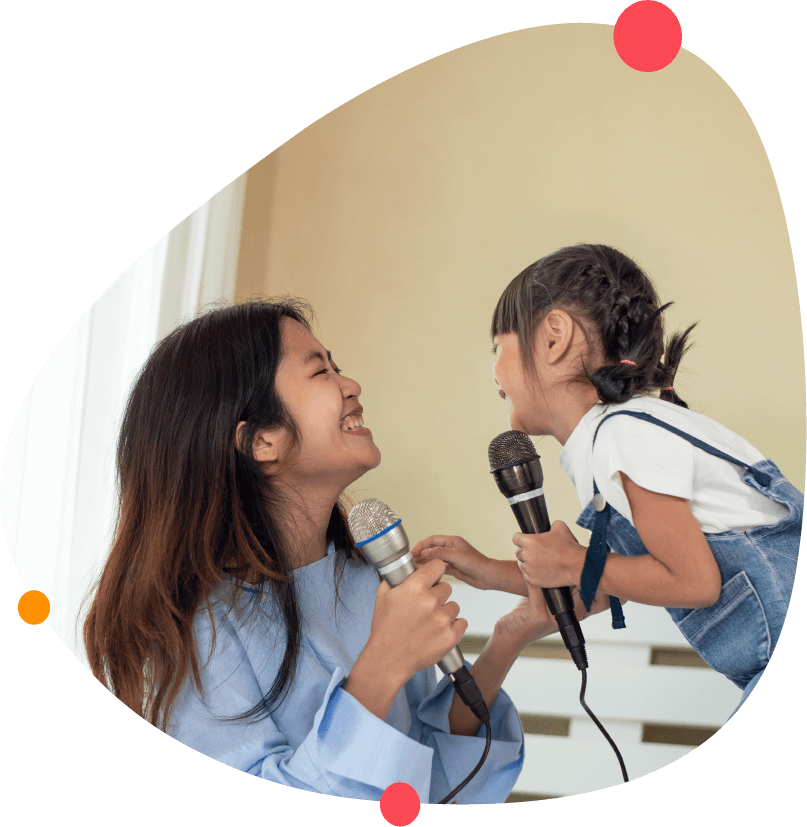 SUB TEXT HERE
Rates for Singing Lesson Singapore
Our english home tuition rates are constantly updated in real-time based on rates quoted by home tutors in Singapore. These market rates are based on the volume of 10,000+ monthly tuition assignment applications over a pool of 30,000+ active home tutors.
| | | | |
| --- | --- | --- | --- |
| | | | |
| | | | |
| | | | |
| | | | |
| | | | |
| | | | |
| | | | |
| | | | |
| | | | |
| | | | |
| | | | |
| | | | |
What Are The Skills Covered By MindFlex's Singing Teachers?
GRADE 1-3
– Perform with general security of pitch and rhythm
– Familiarity with the fundamentals of vocal command
– Technical control and facility
– Recognise and respond to simple elements of music
– Demonstrate basic aural and musical awareness

GRADE 4-6
– Support one's intentions in a musical performance
– Perform with general accuracy, musical awareness and technical fluency
– Demonstrate a developing vocal command
– Development in aural and musical awareness
– Ability to demonstrate a degree of personal interpretation in the performance

GRADE 7-8
– Integrate musical skills, knowledge and understanding in performance
– Secure and sustained performances that demonstrate stylistic interpretation
– Ability to communicate musically in a variety of styles
– Technical control across the full compass of the voice
– Demonstrate musical and stylistic awareness

FIND OUT MORE ABOUT
GRADE 1 – 8 SINGING SYLLABUS
MindFlex offers private 1-1 Singing Lessons in Singapore. During these private singing lessons, students can receive personalised feedback about their technical strengths and weaknesses on the spot, and can have vocal exercises that are specifically tailored to their individual problematic areas. With MindFlex's Top Vocal Lessons in Singapore, you may opt to have your singing lessons in the comfort of your own home! This way, you may save on travel fees and time. Moreover, you may also feel more comfortable singing in an environment that is familiar to you.
CLASSICAL SINGING LESSONS
classical SINGING teachers
MindFlex offers Classical Singing lessons, tailored to music students who want to learn classical Choral or Opera singing. Oftentimes, this goes hand-in-hand with taking the ABRSM or Trinity Classical Singing Examinations especially for students who want to attain a Grade 8 or Diploma in classical singing. Here at MindFlex, our Top Singing Coaches in Singapore are well-versed in the ABRSM and Trinity Singing Syllabus. They will thus be of immense help to prepare you for the song performances, sight singing and aural tests in these examinations. With the Best Singing Coaches in Singapore, you will be able to confidently sit for the ABRSM or Trinity Classical Singing Examinations.
For singers who want to learn the Pop genre, MindFlex has got you covered. Our Top Singing Coaches in Singapore are well-versed in the realm of Pop Music, and will be able to teach you all that you need to know. You will be able to learn about improvisation, singing riffs, and creating a tone quality that is common in Pop Music. If you want to upgrade your Pop singing, you may even opt to sit for the Trinity Pop Examinations which our MindFlex Singing Coaches can help you to prepare for.
CONTEMPORARY SINGING LESSONS

CONTEMPORARY SINGING TEACHERS
Here at MindFlex, our Top Singing Lessons can also help you to learn Contemporary Singing in styles such as RnB, Jazz, Musical Theatre, Folk, Rock and Pop. With Contemporary Singing Lessons in Singapore, our MindFlex Vocal Coaches can help to coach you using arpeggios and scales in order to build the flexibility needed for contemporary singing. Moreover, improvisation is often taught during the singing lesson in order to foster creativity and personal flair in your contemporary singing.
What Are The Challenges Faced by Singing Students in Singapore?
Difficulty in Establishing Good Breathing Techniques
Difficulty in Achieving Stability of The Larynx
Overcoming Muscle Tension in The Tongue, Jaw and Neck
Poor Breath and Muscle Support
Poor Tone Quality and Posture
Difficulty Expanding Comfortable Pitch Range
Unable to Find Motivation To Practice Regularly
Lack of Agility, Flexibility and Endurance
Lack of Confidence To Sing In Front Of Others
Common Benefits of
Engaging Violin Music Teachers through MindFlex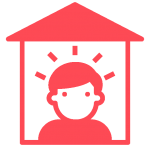 Individualised
Attention
MindFlex offers 1-1 Singing Lessons in Singapore, where students can receive their teacher's 100% attention at all times during the course of the lesson. With the singing coach's undivided attention, students will be able to pin-point their technical and pitching errors on-the-spot, and will be able to solve them immediately.
Engagement & Interest in
Singing
Sometimes, all singing students need is an additional boost by a singing coach in order to get the motivation and confidence to improve their singing. With our highly experienced and passionate singing coaches, MindFlex singing students will definitely get sufficient engagement in their singing journeys.
Access to
Singing Materials
Our Top Singing Coaches have amassed years of experience, and have accumulated a wealth of resources that will be useful for students. These resources may include their own collated song recommendations according to students' voice classification and type, personalised teaching methods and scores.
Expert Guidance Based on
Student's Needs
By going for Singing Lessons in Singapore through MindFlex, singing students will be able to receive personalised feedback from their singing coach that is tailor-made to the student's individual strengths and areas of improvements in his/her singing technique. Moreover, MindFlex's singing coaches also have strong musical backgrounds and often specialise in teaching singing and vocal pedagogy. As such, MindFlex music students can be assured that they are in good hands under the Best Singing Lessons in Singapore.
Advice &
Recommendations
Here at MindFlex's Singing Lessons in Singapore, our Top Singing Coaches are extremely experienced, and often have musical performance and educational backgrounds of their own. As such, they can help to provide personalised recommendations and insights for students' future prospects in singing based on their own understanding of their students' interests, strengths and weaknesses.
Confidence Boost
for Students
Receiving additional support from the Best Singing Lesson in Singapore is sure to boost students' confidence in their voices. When one is well-versed in their singing techniques and confident in their ability to perform, this naturally translates to heightened confidence among students as they can better musically express themselves. Oftentimes, many students also see their confidence in other non-musical aspects of their lives increase as well, such as in public speaking situations.
What Are The 5 Most Important Criteria to Look For in A Singing Teacher?
1. Qualifications And Abilities To Teach Singing
Here at MindFlex, we have a range of singing coaches ranging from diploma holders to degree holders with years of accumulated performance and teaching experience. No matter which teacher type you choose, you may be rest assured that your singing coach will be qualified and experienced to coach you in your singing journey. At MindFlex, our dedicated team will be assisting all clients in their selection process so that we can find the best tutor fit for every student depending on their needs.
2. Strong Music Background and Experience In Teaching Students
It is important to see if your singing coach has experience in teaching students of similar levels and age groups. For instance, if you want to engage a singing coach for your child, it would be better to engage a singing coach who has experience teaching children, in order to ensure the best learning experience for your child.
3. Familiarity With Singing
While it is important for the music teacher to be able to teach students, it is also important that the teacher is well-versed with singing themselves. MindFlex recommends that you look for a singing coach that specialises in vocal performance and has an extensive background in singing. This way, students will have the best singing lesson experience.
4. Passion and Dedication in Teaching Singing

In your search for singing lessons in Singapore, it is wise to search for a singing coach who is highly passionate and dedicated in both singing and in teaching. This ensures that the singing coach will be dedicated and committed enough to truly understand each and every singing student, and have the patience to design an individualised learning schedule for them. In addition, do check if the singing coach is able to commit to the lesson schedules in the long-term. It will surely be a pity for students to form a bond and trusted relationship with the teacher, only for the teacher to cancel any long-term lessons due to clashing schedules. At MindFlex, we help to facilitate ample communication between student and teacher to ensure that all parties come to an agreed set of expectations and schedules.
5. Testimonials and Recommendations From Previous Students
Top Singing Coaches in Singapore will have positive testimonials and recommendations from previous singing students. In order to check if the singing coach is suitable for your needs, it is best for you to check if they have been recommended by any parents or students. Usually, these singing coaches will have an extensive base of positive testimonials. Here at MindFlex, we will include testimonials from previous clients and indicate whether they have received good feedback from their past students, so that you can make an informed decision as you select a Singing Coach.