Secondary 3 Economics Tuition:
The Best Secondary 3 Economics Tutors in Singapore
Here at MindFlex, we provide the Best Sec 3 Economics Tuition in Singapore. During our private home tuition, our Secondary 3 Economics Tutors will help Secondary 3 students to develop the relevant skills and techniques to help them to ace their Sec 3 Economics Examinations.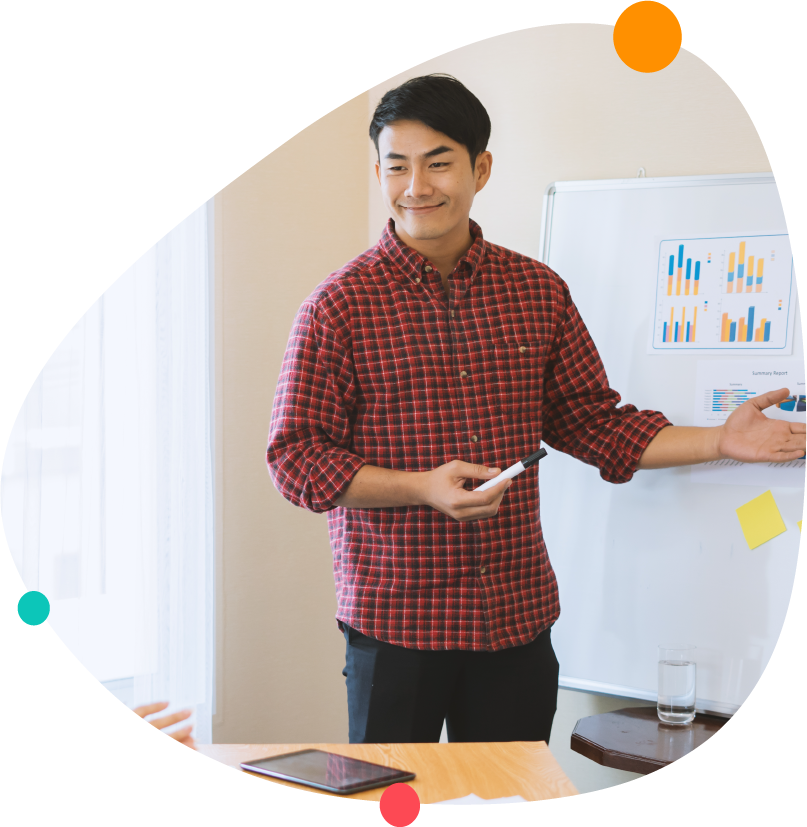 Importance of Secondary 3 Economics Tuition
Secondary 3 Economics can be a rather daunting subject to take for students. The introduction of the various Economic concepts, principles and theories can also be extremely confusing and intimidating for Sec 3 students, especially if they are new to the subject.
Moreover, with Economics being one of the less commonly-taken subjects in Secondary School, students may feel rather lost and confused about the content especially if they do not know other Economics students to seek advice from.
As such, it is crucial that students engage a Top Sec 3 Economics Tutor to serve as a pillar of support as they learn Economics. Here at MindFlex, our Top Sec 3 Economics Tutors will be able to effectively guide students, ensuring that they are well-versed in the Sec 3 Economics content.
Free Request For Secondary 3 Economics Tutor
How Much Does Secondary 3 Economics Tuition Cost
Here in Singapore, Secondary 3 Economics Tuition in most tuition centres tends to be approximately $160-$200/month, with rates going up to $400 or more for tuition centres that are more popular or reputable. Similarly, for private home tuition, the rate averages at about $35-40 per hour, but can go up to $90 or more per hour depending on how experienced and qualified the home tutor is in teaching Sec 3 Economics Tuition.
Outline of Secondary 3 Economics Tuition
Understand Numerical, Written, Graphical and Diagrammatic Data
Analyse Economic Issues
Carry Out Economic Analysis
Communicate Economic Thinking Logically
Recognise Uncertainties in Economic Events
Evaluate Economic Information and Data
Challenges Faced By Secondary 3 Economics Students
Lack of Direction in Writing
Secondary 3 Economics students may struggle knowing their objective or direction when they craft their Economic arguments. After all, Economics is a complex subject, and it can be tough to figure out what stand one should take. As such, students may be knowledgeable in their Secondary 3 Economics content, but they still may not know what content to write in their examinations. As a result, these Secondary 3 students are not able to tailor their content knowledge to fit the scope of their examination questions, and thus may be penalised for not properly answering the question.
Here at MindFlex, our Top Secondary School Economics Tutors will be able to provide examination revision that is exam-focused and targeted, as well as give students sufficient exposure to the various question 'types' in examinations.
Time Management
Time Management is often an immense struggle for many Secondary 3 Economics students. With the overwhelming amount of content and analysis that they are expected to create in a short span of time in the stressful examination environment, students often have no choice but to submit incomplete or low-quality work when they run out of time in examinations.
With a Top Secondary School Economics Tutor, Sec 3 Economics students will be given sufficient practice and exposure in order to help hone their examination skills, thus allowing them to confidently sit for the Economics examinations.
Overwhelmed with Stress
As students make the transition from Lower Secondary to Upper Secondary, their stress levels may increase due to the larger amount of content they are required to master. Moreover, they also may have trouble adjusting to the greater amount of responsibility placed on them in their various CCAs. Hence, students might be too stressed to focus on their academics.
One way to tackle heightened stress levels is engaging with a Secondary 3 Economics Tutor! A tutor will effectively help to target the student's weaknesses, listen to the problems they face in the Economics subject, as well as to help the students improve.
Lack of Motivation
In Secondary School, many students often face heightened levels of stress due to the rigour of the curriculum. In addition, they also have to step up their various Co-Curricular Activities (CCA) as many students will be promoted to be CCA Leaders. As such, students often have lowered levels of motivation to study for their Secondary 3 Economics Examinations, especially if they are already distracted and lagging behind in class.
With MindFlex's Top Secondary 3 Economics Tutors, they will be able to motivate students by supporting them and helping to clear their doubts, thus spurring them on to ace their Secondary 3 Economics Examinations.
Why You Should Engage A Secondary 3 Economics Tutor
1. Ease Students into Secondary School Economics Syllabus
Economics will be a new subject for Secondary 3 students, which is rather intimidating. As such, students are likely to face a steep learning curve as students learn this brand-new subject. Moreover, Secondary 3 students will also need to adjust to their new lives in Upper Secondary as well, which can be daunting for them.
Therefore, we believe that it is essential to get a Secondary School Economics Tutor early as a form of support, because a strong foundation is absolutely key to doing well in Secondary School Economics. With a Secondary School Economics Tutor, students will have an easier time assimilating into the Secondary School syllabus due to the additional guidance provided.
2. Help Students Clarify Doubts
It is common knowledge that the vast majority of Secondary 3 Economics students will not clear their doubts until their examinations start approaching. Moreover, teachers are often swamped with dozens of questions and consultation requests from other students during this period, thus it may be difficult to get help during this time.
At MindFlex, we strongly recommend that students clear all of their misconceptions as soon as possible. This is because the sooner students' doubts are cleared, the faster they can gain mastery in that topic and begin their examination revision. A Secondary 3 Tutor will be able to assist, and provide their undivided attention to students in a private, 1-1 setting.
3. Provision of Additional Revision Resources

Sec 3 Economics can be a tricky subject to master, especially given that it is a skills-based subject that requires one to hone their rational thinking and analytical skills to score well. In order to get sufficient practice, Secondary 3 Economics students are required to achieve mastery of the various Economics topics, as well as have sufficient practice and exposure to the various question types.
With a Secondary 3 Economics Tutor, students will be provided with additional resources such as past-year practice papers and summary sheets in order to help consolidate their learning.
4. Gain Crucial Examination Skills

Sec 3 Economics is a subject that requires students to not only master the content taught, but also to correctly apply this content in their examinations in order to score well. As such, no matter how well-versed students are in the textbook content, they will still be unable to ace their Secondary 3 Economics Examinations if they are unable to correctly apply their content knowledge to their examination questions.
As such, having a Secondary 3 Economics Tutor is thus useful as tutors will be able to teach crucial examination skills to students. This will ensure that students will be able to make good use of their Economics content knowledge in examinations, and ace their Sec 3 Economics Examinations.
What To Look For in A Secondary 3 Economics Tutor
Prior Experience in Teaching Secondary 3 Students
In order to ensure that the tutor you choose is well-versed with the Secondary 3 Economics content, it is salient that you ensure that they have taught Secondary 3 Economics previously.
In addition, given that Secondary 3 students tend to be more easily distracted and temperamental than their older counterparts in JC, they might also require specialised teaching methods that are more engaging for them. This ensures that your child will be 100% engaged throughout their Economics tuition session.
Ability to Provide Additional Resources
At Secondary 3 level, it might be difficult to find good Economics resources that will be able to help students. By selecting a Secondary 3 Economics Tutor that is able to provide additional resources, you can save time on hunting for resources and leave it up to your Secondary 3 Economics Tutor!
The ability to provide additional resources also means that the tutor has spent time and effort specially curating these exclusive Economics resources, a sign of their dedication and commitment to teaching Economics. Hence, when searching for a Secondary 3 Economics Tutor, it is a good idea to look out for tutors who are able to provide their own self-collated Economics resources.
Patience in Teaching
Teaching Secondary 3 students is no easy feat as tutors have to struggle to get their attention as well as to get them to listen and pay attention. Moreover, as the syllabus gets progressively harder as the students advance from lower to upper secondary, students might get less interested in the subject – hence, it is important to engage a Secondary 3 Tutor that is patient enough to continuously and tirelessly engage the student every lesson.
As such, MindFlex recommends that you request for a trial lesson for you to sit in and observe how the Secondary 3 Tutor handles the child during the entirety of the lesson.
Academic and Teaching Qualifications
When engaging a Secondary 3 Economics Tutor, it is important to select one that has stellar academic and teaching qualifications. It may be beneficial to pick a tutor that has graduated from an Economics related course and has relevant teaching experience. You might also want to look out for NIE-trained Economics tutors who have previously taught in MOE schools.
These qualifications are crucial in ensuring that the tutor is qualified enough to teach your child, and they serve as important points to look out for when looking for your Secondary School Economics Tutor.
Testimonials from Secondary 3 Economics Students
I have been failing all of my Econs tests since the very start, and I was so sad and demoralised. After getting an Economics Tutor from MindFlex, I am able to clarify all my doubts and questions every week! Mr Tan is an excellent Economics Tutor, and he has helped me so much.
Jasmine Lim
Sec 3 Student from Tanjong Katong Girls'
I was struggling so much in my Economics lessons, and was even lagging behind most of my peers. Being too ashamed to ask my basic questions, I decided to get a tutor to help me, and Ms Tan has been so helpful! I have now caught up with my peers, and even learnt some content ahead of school.
Goh Shu En
Sec 3 Student from Presbytarian High
My mother helped me to find an Econs tutor via MindFlex. My tutor, Ms Chan, helped me so much, and even stays behind after class if I have too many questions to ask. Thanks to her help, I am now much more confident in my Economics content!
Gwen Toh
Sec 3 Student from Westwood Sec
My Economics Tutor has been really helpful at guiding me in Economics. Economics actually used to be my worst subject, but under her guidance, I improved from D7 to an A1! I am so amazed at my progress.
Michael Gwee
Sec 3 Student from Temasek Sec

Secondary 3 Economics Video Resources
Engage The Best Secondary 3 Economics Tuition in Singapore
Here at MindFlex, we are home to the most qualified Secondary 3 Economics Tutors in Singapore. Our tutors have years of teaching experience and are all knowledgeable on the field of Economics, allowing them to help students achieve Economics mastery and score well in their examinations.
Request for a MindFlex Secondary 3 Economics Tutor today!
FREE Test Papers
Available For Download!
MindFlex has specially curated Exam Papers from Top Schools to download & practice. All Levels & Subjects Available.
100% FREE, Updated & Reliable!
Other Secondary Economics

Pages