Secondary 1 Tuition:
The Best Sec 1 Tutors in Singapore
As the #1 provider of Secondary School Tuition in Singapore, our Top Sec 1 Tuition has effectively helped many Secondary 1 students smoothly make their transition from Primary to Secondary School. Our Secondary 1 Tutors have also helped to build a strong foundation in students' literacy and social skills.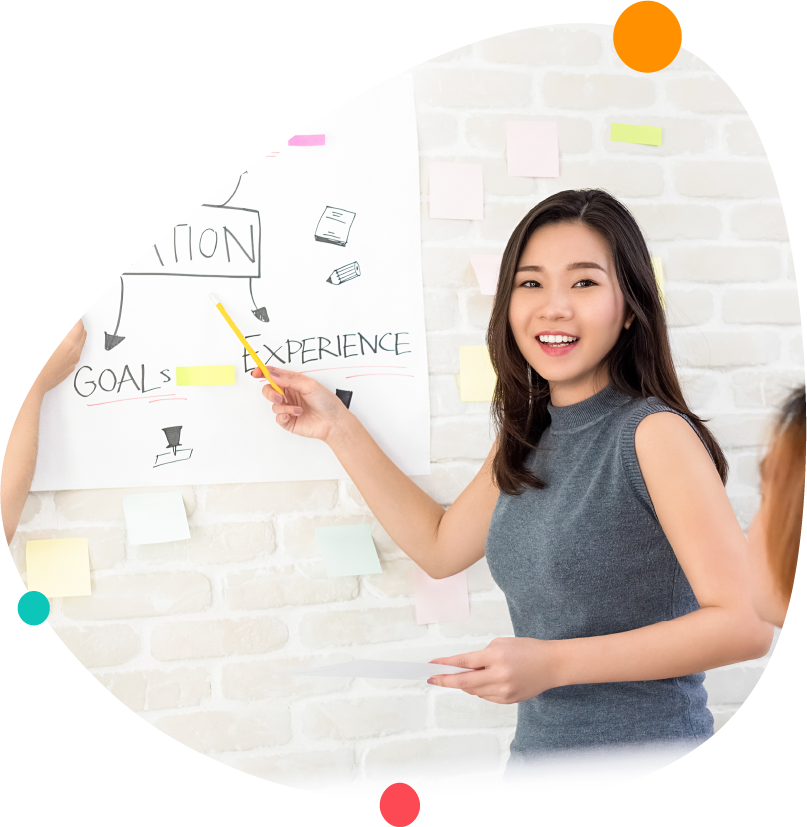 Importance of Secondary 1 Tuition
Secondary 1 is an important year for many students as they enter into a new and unfamiliar school. Entering a new environment may cause students to develop stress and anxiety as they transition from Primary to Secondary. As such, engaging in a Secondary 1 Tutor can help students to adapt well in the new school system.
The ability for students to transition well into Secondary School plays a crucial role in their academic journey. Challenges and obstacles will be met along the way, as such, it is important for Secondary 1 students to have the proper guidance that can make their transition less difficult.
Hence, having Secondary 1 Tuition in Singapore can help to build students' confidence in learning in a new environment as well as an edge over their peers in class.
Free Request For Sec 1 Tutor
How Much Does Secondary 1 Tuition Cost
In Singapore, the average rates for Secondary 1 Tuition varies based on the type of tutor selected. Tuition centres usually charge around $160-$260/month, while private tutors range from $30-80 per hour. In addition, it is also crucial to take into consideration the reputation and quality of the tuition centre, or the qualifications of the private tutor – which can greatly affect the tuition rates.
Outline of Secondary 1 Tuition
Introduction To Basic Vocabulary
Learning About Prime and Composite Numbers
Interpreting The Application of Forces and Transfer Of Energy
Training Conversational Skills
Bridging The Gap From P6 To Sec 1
Honing Foundational Media Literacy Skills
Challenges Faced By Secondary 1 Students
Leap in Syllabus
In Secondary 1, many students struggle to do well due to the leap in syllabus from Primary to Secondary. This causes students to feel stress and anxious as they face the challenges in keeping up with their academics and new Secondary School environment.
With the introduction of a new learning environment and syllabus, students require a lot of time in order to properly adapt to their new lifestyle in Secondary School. Engaging in a Secondary 1 Tutor can help students to ease into the school and syllabus much more smoothly and easily. Our tutors are experienced and competent in providing guidance to the students.
Overcoming Fear of Asking Questions in Class
In Secondary 1, students at this age tend to feel shy or scared when making questions in class. This is especially so for students who are more timid and quiet in class. For fear of facing judgements from their classmates, many students would avoid clarifying their doubts during lessons which can negatively impact their learning.
In MindFlex, we strongly believe asking questions is a crucial practice in learning. Being able to clear any concerns or doubts can allow students to have a more effective learning. Besides, it would also play a role in building their self confidence and communication skills.
Increase in Number of Commitments
In Secondary 1, besides focusing on their academics, there will also be an increased amount of commitments that students have to be involved in. The number of after-school activities can serve as a distraction for students. This may cause them to lose focus on their studies.
With the help of a Secondary 1 Tutor, students can receive additional support in this aspect, and they can support the students emotionally as well. With their years of experience, they can provide students with tips and advice that the students can use to help them better balance their school and extracurricular activities.
Feeling Overwhelmed By The New Sec 1 Syllabus
Compared to the syllabus in Primary School, it is common knowledge that Secondary 1 curriculum will be much more challenging and demanding. Subjects will be more advanced as it progresses which may cause students to struggle in doing well. Because the curriculum in Secondary 1 will be rigorous and challenging, it is evident that many students will feel overwhelmed and experience stress.
Hence, to help students cope well in their studies, it is highly recommended to engage in a Secondary 1 Tutor. An additional helping hand can help to ease the burden and stress that the students may feel in school as they know that they have additional support that they can rely on.
Why You Should Engage A Secondary 1 Tutor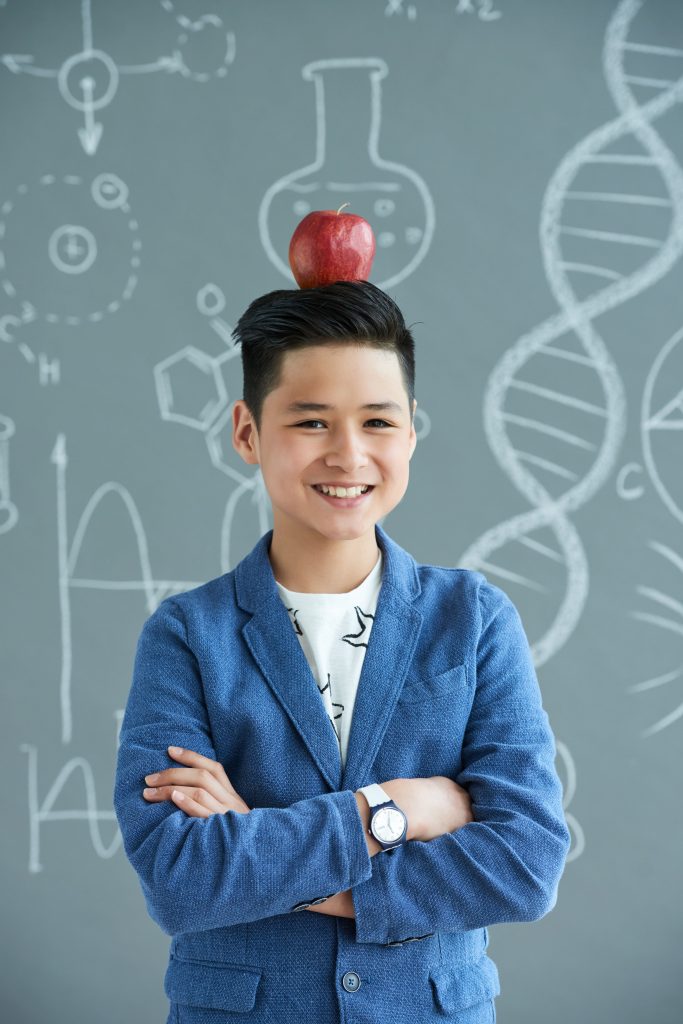 1. Help Students Clear Their Doubts
Secondary 1 students may face the challenge of asking questions in front of their peers. Besides, teachers in school are usually rushing for time due to hectic schedules, hence they may find it hard to provide students with additional time to clarify their doubts.
Having a Secondary 1 Tutor will provide students with many opportunities to ask questions and clear all the doubts that they have regarding the subjects. This increases their level of understanding on the subject and as such, build their confidence during upcoming tests or examinations.
2. Stimulate Students' Interest in Learning
In Secondary 1, students may feel overwhelmed with the introduction of the new syllabus. Certain subjects may be challenging and tedious for the students. Hence, as they struggle to do well in their academics, students may tend to lose interest in putting effort as they do not feel the need to work hard.
Engaging in a Secondary 1 Tutor can help students to regain their confidence as well as interest in the subject as the tutors provide students with step-by-step assistance in their academics. Useful resources will also be shared to expose them to as many practices as possible.
3. Develop a Strong Academic Foundation
Having a Secondary 1 tutor will provide students with additional help and guidance in their academics. Our tutors will go through many practices and target areas that the students lack in so as to build a stronger foundation in the subject.
Having a good foundation in the subjects that the students are learning will allow them to transition easily into more advanced levels. Hence, having a tutor will provide students academic guidance that will be beneficial to them.
4. Provide Guidance in Challenging Subjects
Students who are not able to receive the sufficient guidance and resources may face difficulties in comprehending challenging concepts. Especially since Secondary 1 is a year where students are still transitioning themselves from Primary School, concerns that are not addressed promptly will affect the students' confidence in doing well in their studies.
Engaging in a Secondary 1 Tutor will allow students to receive bite-sized explanations that are easy for the students to understand. Any questions that students may have will be answered immediately to avoid any misconceptions. Our tutors will ensure that the students have an optimal understanding in their learning.
What To Look For in A Secondary 1 Tutor
Experience Teaching Secondary 1 Students
When students enter Secondary 1, they may find themselves struggling to adapt to the new learning environment along with the new syllabus. Compared to Primary School, the syllabus is vastly different from Secondary School. As such, it is crucial to find a Secondary 1 tutor that is familiar and updated with the Secondary 1 syllabus.
Having a Secondary 1 tutor who is well-versed in the syllabus will make students feel more assured and at ease in transitioning into their new curriculum. This would allow students to have a much easier time getting used to the steep learning curve.
Dedication in Teaching
In Secondary 1, students tend to be overwhelmed as they struggle to balance their personal and academic lives. As students enter Secondary School, the amount of commitments and responsibilities they have will increase. This can distract students from their focus in learning and affect their academic performance.
At age 7, Primary 1 students will definitely be more difficult to teach as tutors have to struggle to get their attention as well as to get them to listen and pay attention. Hence, it is important to engage a Primary 1 Tutor that is patient enough. Having a tutor that puts in their 100% effort in teaching allows students to have someone they can reply on.
Ability to Commit
Having a Secondary 1 Tutor who is committed in teaching and adhering to the student's schedule is important. This assures students of their dedication towards teaching and prevents unnecessary disruptions from occurring during their academic journey.
Furthermore, if you are intending to engage Secondary 1 Tutor on a long-term commitment, it is recommended to check with them to see if they are willing and able to follow up with the student to higher levels beyond Secondary 1.
Ability To Provide Additional Revision Materials and Resources
Finding good study materials and resources can be difficult. However, having a Secondary 1 Tutor who is able to provide additional resources would help save time on searching for such materials.
If a Secondary 1 Tutor is able to provide additional resources, it would mean that the tutor has spent time and effort curating these resources – which is also a key characteristic of their experience and dedication to teaching. Hence, when searching for a Secondary 1 Tutor, it will definitely be good to look out for tutors who are able to provide their own self-collated resources.
Testimonials from Secondary 1 Students
Going to Mrs Sim's class has benefitted me immensely. Her well-conducted lessons have allowed me to understand the topics taught in Math much better. I was able to catch up with the rest of my class and answer challenging questions with the help of the practice papers that I have done during her tuition classes!
Jordan Chew
Sec 1 Student from Whitley Sec
My Secondary 1 English tutor has really helped in improving my English subject. Mrs Lim's patience and understanding has helped me understand the key points I needed to have in my Composition writing skills. Her lessons are informative and well-structured. Any questions that I have will always be thoroughly answered!
Nicole Lai
Sec 1 Student from CHIJ Katong
I am glad that I approached MindFlex in sourcing for a tutor. Really appreciate the effort that was put in by the team in finding me a good tutor! Mr Ong's teaching style has allowed me to better transition into the new syllabus of Maths. Lessons with Mr Ong have proven to me that Maths may not be as bad as I thought. I am even scoring As for my Maths exams now!
Chloe Wong
Sec 1 Student from Boon Lay Sec
Having lessons with Ms Imelda made me more confident in Chinese. I used to struggle a lot in oral communication as well as composition due to my lack of vocabulary. However, thanks to Ms Imelda's self-made vocabulary book, I was able to apply the words and phrases that I have memorised onto my composition writing. I have improved so much in my Chinese!
Rico Ong
Sec 1 Student from Edgefield Sec
Secondary 1 Video Resources
Engage The Best Secondary 1 Tuition in Singapore
In MindFlex, we are confident in helping your child excel in their academics and transition well in their new school. We have helped over 1,000+ Secondary 1 students with our highly-qualified tutors. Having a good foundation in their learning is an essential that will be beneficial in their ater academic years.
Request a tutor with us today to find out more!
FREE Test Papers
Available For Download!
MindFlex has specially curated Exam Papers from Top Schools to download & practice. All Levels & Subjects Available.
100% FREE, Updated & Reliable!