MindFlex music Lessons
Looking For The
Best Guitar Lessons in Singapore?
All Drum Lessons In Accordance to The Latest ABRSM/Trinity Curriculum
Get Access to Top Affordable Drum Lessons with MindFlex
100% of Drum Students Perform Better with Top Best Drum Lessons in Singapore
Get Personalised Lessons and Essential Resources to Master The Drums
Become More Motivated and Confident in Playing the Drums
Choose from 3,000+ Experienced Drum Teachers Committed to Help Students Pick Up The Instrument
Free Request For Guitar Lessons
Drums are an increasingly popular instrument to pick up for both children and adults. The drum is widely known as the backbone of any musical genre, and is important in the creation of music and addition of texture to any genre.
Popularity aside, learning the drums is an effective way to promote motor skills and improve sensory development and enhanced memorisation skills. It also acts as a great stress reliever, rendering it a popular instrument option for adults to pick up. Furthermore, drums are also a relatively easier musical instrument to pick up as opposed to other non-percussion instruments.
Here in Singapore, another popular drum variation that students pick up is the cajon. While students largely learn the drums as a recreational activity, students can also opt to undergo practical and theory assessment under the ABRSM/Trinity syllabus, where students will go through Practical Drum exams consisting of pieces, scales and arpeggios, sight-reading and aural tests. Under the ABRSM syllabus, students will be graded upon 150 marks, and are required to achieve 100 marks to pass, 120 marks to obtain a 'Merit' and 130 marks to achieve a 'Distinction'. Under the Trinity syllabus, students are required to obtain 60 marks out of 100 to obtain a pass, 75 marks for a 'Merit' and 87 marks for a 'Distinction'.
At MindFlex, we offer high-quality Drum Lessons in Singapore to guide students on their music journey with the drums or cajon. We take pride in our highly qualified and passionate drum teachers that will devote their time and attention in helping their students excel well in both theory and practical aspects of learning the instrument, whether it is for assessment or recreation. With MindFlex's Best Drum Lessons, students will definitely be adequately prepared for the Drum Grade (1 – 8) examinations under ABRSM/Trinity syllabus. Contact us today and let us help you find the most suitable drum music teacher for you/your child!
SUB TEXT HERE
Rates for Drum Lesson Singapore
Our english home tuition rates are constantly updated in real-time based on rates quoted by home tutors in Singapore. These market rates are based on the volume of 10,000+ monthly tuition assignment applications over a pool of 30,000+ active home tutors.
| | | | |
| --- | --- | --- | --- |
| | | | |
| | | | |
| | | | |
| | | | |
| | | | |
| | | | |
| | | | |
| | | | |
| | | | |
| | | | |
| | | | |
| | | | |
What Are The Skills Covered By MindFlex's Drum Music Teachers?
GRADE 1-3
– Basic Musical Skill, Knowledge and Understanding
– Demonstrating of Control Across Range of Musical Ingredients
– Instrumental Control and Familiarity with Note Patterns
– Basic Notational and Listening Skills

GRADE 4-6
– Advanced Musical Skill, Knowledge and Understanding
– Demonstrating of Control Across Range of Complex Musical Ingredients
– Awareness of Comprehensive Characteristic Features and Performance Conventions
– Intermediate Instrumental Control and Familiarity with Prescribed Note Patterns
– Intermediate Notational and Listening Skills

GRADE 7-8
– Mastery in Musical Skill, Knowledge and Understanding
– Awareness of Comprehensive Characteristic Features and Performance Conventions
– Advanced Instrumental Control and Familiarity with Prescribed Note Patterns
– Advanced Notational and Listening Skills

FIND OUT MORE ABOUT
GRADE 1 – 8 DRUM LESSONS
At MindFlex, we understand the importance of flexibility and time when it comes to attending classes. That is why MindFlex offers private 1-1 Drum Lessons in Singapore to allow students to attend classes without the need to travel or leave their homes. Through the drum lessons, our Top Piano Teachers will be able to assess their students' performance and identify their strengths and weaknesses. From there, our teachers will be able to design a lesson plan specifically catered to every student's needs and learning style. With MindFlex's Best Drum Lessons in Singapore, students can be sure that they have highly effective classes safely and conveniently!
Classical drum is a popular drum choice among students taking it professionally as well as students who are playing the drums for leisure purposes due to the comprehensive nature of the classical genre. This particular type of drum is also the gateway to students who wish to take the ABRSM/Trinity examination, thus further explaining the popular choice of the classical drums among students. With MindFlex's Best Classical Drum Lessons, students can be assured that they will learn the essential skills and knowledge of the drums so that they are able to better understand and play the instrument. Whether the goal is to pass the ABRSM examinations or to play for fun, students are in good hands with the experience, effort and commitment put in by our Top Classical Drum Teachers!
Pop drum is another popular drum choice due to the increasing use of the instrument in many pop songs over the years. For students who are interested in picking the pop genre of drumming, they can be assured that MindFlex offers pop drum lessons which are taught by highly qualified and competent drumming teachers with many years of musical and teaching experience. In MindFlex's Pop Drum Lessons, students can expect to learn how to play by ear and to improvise on the spot, which will help students to express their creativity in, and even outside of, the lessons. Although this genre is commonly taken up by students playing for leisure, students can also choose to sit for the Trinity pop examinations, should they be interested in achieving a Grade for this musical instrument.
CONTEMPORARY DRUM LESSONS

CONTEMPORARY DRUM TEACHERS
For students interested in picking up the contemporary drum, MindFlex has also got those lessons covered! Ranging from Rock to RnB, our Contemporary Drum lessons are able to cover such genres depending on the students' preferences and learning styles. With MindFlex's Top and High Quality Contemporary Drum Lessons, students can be assured that they are in good hands and will learn all about contemporary drumming to kick start their musical journey!
What Are The Challenges Faced by Drum Students in Singapore?
Difficulty in Establishing Speed and Rhythm Required to Play Well
Difficulty in Establishing Good Foundation in Drumming
Facing Difficulty in Practicing Without Drum Teacher
Struggling With Finding Motivation/Time to Practice
Struggling with Mastering Technique Required to Play Well
Unable to Keep Time When Playing the Drums
Unable to Understand Technical Components of Theory
Unable to Master Drum Playing Due to Poor Foundation
Common Benefits of
Engaging Drum Music Teachers through MindFlex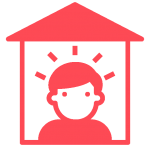 Individualised
Attention
MindFlex offers 1-to-1 drum lessons with our dedicated drum teachers so that students can receive their teacher's 100% attention and time. With the undivided attention provided by our drum teachers, they will be able to spot their students' weaknesses easily and help them improve in both theory and practical aspects, allowing them to witness drastic improvements in their drumming skills and theory understanding.
Engagement & Interest in
Drums
Sometimes, drum students just need the additional boost and guidance to get the hang of the instrument. With our highly experienced and passionate drum teachers, students are sure to pick up on the correct techniques and skills in order to play the drum well.
Access to
Drum Materials
Our experienced Drum teachers have years of experience and have accumulated a wealth of resources that will definitely be useful for students. These resources may include their own collated drum scores and notes, or theory materials that will definitely be beneficial for students in their mastery of the instrument.
Expert Guidance Based on
Student's Needs
At MindFlex, our experienced drum teachers are well-trained and have years of experience, rendering them highly qualified to provide personalised guidance and feedback based on the student's strengths and weaknesses. Our teachers also have strong music backgrounds and specialisation in the percussion instrument, so students can be rest assured that they are in good hands under the Best Drum Teachers in Singapore.
Advice &
Recommendations
At MindFlex, we only engage the best drum teachers with years of experience and training. This way, students will definitely get the most out of their lessons as our teachers will be able to provide advice and recommendations to help students improve. Our drum teachers can also provide insightful advice for students' future prospects should they wish to pursue a career or education in the drums.
Confidence Boost
for Students
Receiving additional support in one's music journey would be sure to motivate students to practice more. With the help of an additional mentor, students will have increased confidence in their playing skills and will be able to better express themselves in both music and non-music aspects. Additionally, given how daunting learning the drums might seem, having an experienced and passionate drum teacher, like the ones we have at MindFlex, will definitely make learning much easier.
What Are The 6 Most Important Criteria to Look For in A Singing Teacher?
1. Qualifications and Abilities To Teach Drum
At MindFlex, our selection of drum teachers ranges from experienced music instructors to casual instructors, as well as both diploma and degree holders with varying years of experience in both teaching and drum playing. It is crucial for students to engage drum teachers with the right qualifications and abilities – for example, for students who want to pursue drums seriously, it might be better to engage a teacher with more experience. In contrast, for students interested in picking up the instrument as a hobby or casually, it might be more cost-efficient to pick a drum teacher with a diploma/Grade 8 qualifications.
2. Strong Drum Background and Experience In Teaching Students
It is crucial to check if the drum teacher you are interested in engaging has experience in teaching students of similar levels and age group. With such experience, they will then be familiar with the current syllabus and examination practices. For example, it will not make sense to engage a drum teacher that has only taught students from Grades 1-3 if you are seeking to take your Grade 8 drum examination. Similarly, it will not be beneficial to engage a drum teacher who has only taught teenagers or adults if you are looking for a drum teacher for your young child.
3. Highly-Skilled in Playing The Instrument
It is important that the drum teacher is well-versed and skilled with the instrument to ensure that the teacher is able to teach students how to play the drums. It would also be highly beneficial should the teacher specialise in the drums only as it would signify the teacher's strong experience and skills in the instrument. With a competent and highly skilled drum teacher, students will be able to effectively learn and play the instrument, thus fully maximising their time in their drum music lessons!
4. Well-versed in Practical And Theory of Drumming

It is also important that the drum teacher is familiar with both theoretical and practical aspects of the drums in order to ensure a full learning experience during the lessons. Here at MindFlex, we make sure to include the teacher's abilities and experiences in teaching drum students to help you with your selection. By ensuring that the drum teacher is fully qualified to teach both practical and theory aspects, it ensures that you are getting the most out of your money and time!
5. Highly Committed and Passionate About Teaching Drums

When it comes to learning anything, from academics to music, it would definitely be advantageous to have a passionate and dedicated teacher to assist students in their learning. With one's passion and devotion into teaching students, the drum teacher will be able to identify and understand their students' learning pace, interest and areas of weakness. Apart from the teacher's dedication level, be sure to check if the teacher can commit to the arranged drum lessons and if he/she is willing to follow through the schedule. That way, both parties will be able to build a trusted teacher-student relationship, which will allow better engagement between both parties.
6. Strong Track Record and Testimonial Base From Previous Students

One good indication of a good drum teacher would be the strong track record and/or testimonial base that the teacher has accumulated over his/her years of teaching the musical instrument. We highly recommend students to check if the teacher has past testimonials from parents and students. On our part, MindFlex will include testimonials and indicate whether the chosen drum teacher has received good feedback from previous clients. That way, you will be able to have an easy and smooth experience selecting a capable Drum Teacher for yourself or your child.